Humpback Whales Season 2018!
This time of the year, the Gulf gets busier with visiting migrating Humpback Whales. The "inner sea" of Golfo Dulce, known as a tropical fjord, on Costa Rica's southern Pacific Coast, is a critical habitat for Humpback Whales and is key to the species' survival.
Whales arrive to reproduce and give birth in the warm waters of Costa Rica's South Pacific Coast, from the Ballena National Marine Park just south of Dominical down to the Golfo Dulce and Golfito Bay.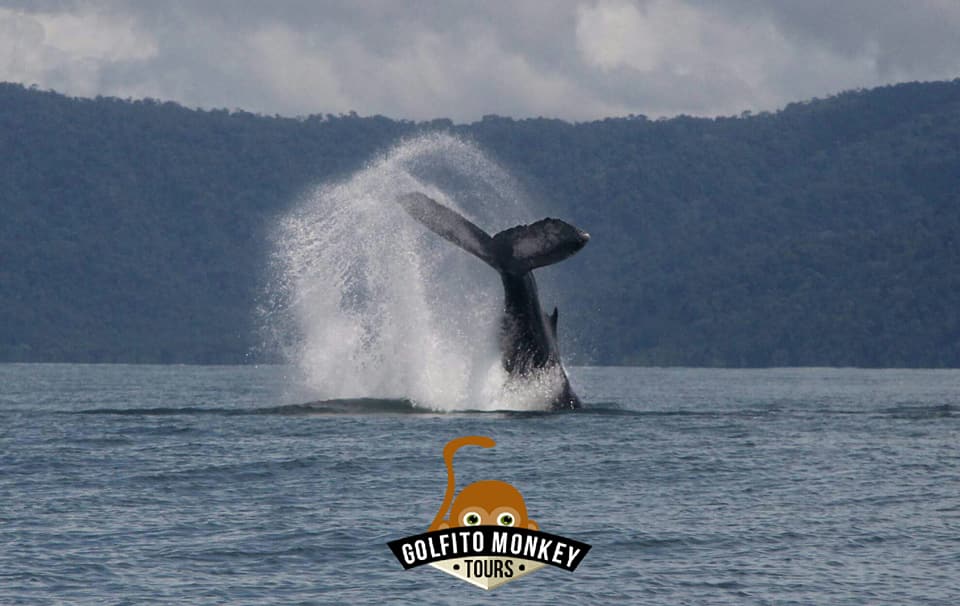 The annual migration of Pacific Humpback Whales is one of the most remarkable journeys by any creature on the planet. The cetaceans travel between 3,000 and 5,000 miles each way, from both the Northern and Southern Hemispheres, making them one of the farthest-migrating animals on Earth.
Northern Hemisphere Humpbacks travel from Alaska and British Columbia to Mexico, Hawaii and Central America, for the months of December to March.
Southern, Antarctic-based Humpback Whales spend their winter months near Australia and as far north as Costa Rica from June to November. They are most likely to be seen in Costa Rica between August and October.
The southern whales are more abundant in the Golfo Dulce, according to research by the CEIC, females swim into the shallow waters of the Gulf's interior to birth their young and breastfeed them. Males concentrate in the outer area of the Gulf waiting to breed with available females.
A large part of the Gulf is used by Humpbacks to rest, give birth to their young, and nurse them for a week until they are able to get out to the Pacific to continue with their migration.
Costa Rica Humpback whales are an endangered species with international government-protected status. They are easy to spot since they live at the ocean's surface, both in the open ocean and in shallow coastline waters. They swim slowly and are known as the "acrobats of the sea" for their aerial antics, which makes them perfect stars for whale-watching tours. Humpbacks also are known for their "songs" – long, varied, complex and beautiful sequences of squeaks, grunts, and other sounds. Only males have been recorded singing and they seem to produce the complex songs only in warm waters – thought by scientists, therefore, to be mating calls.
Golfo Dulce also is home to important resident and migratory communities of Bottlenose Dolphins, Spotted Dolphins, Spinner Dolphins, and the occasionally seen False Killer Whales.