One-of-a-kind places to stay in Costa Rica
Chain hotels are consistent and reliable, but it's easy to get bored with them. For a change of scene, try booking a stay at a unique hotel that you won't find anywhere else. Here are just a few examples of one-of-a-kind places to stay that will set your imagination flowing.
The Finca Bellavista community concept was founded in 2006 by founders Erica Andrews and Mateo Hogan following a chance site visit. At the time, the 62-acre property was being marketed for sale as a timber harvest site. Both felt compelled to find a better fate for this enchanted land, which had a draw that neither has been able to explain ever since.
The owners of this Treehouse lodge wanted to create a rustic, comfortable home where humans could co-exist alongside the animals and special inhabitants of the rainforest.
With a decade of hard work, determination, sacrifice, and the support of their team, Finca Bellavista has become an off-grid paradise where people can live in the treetops and enjoy a life less ordinary.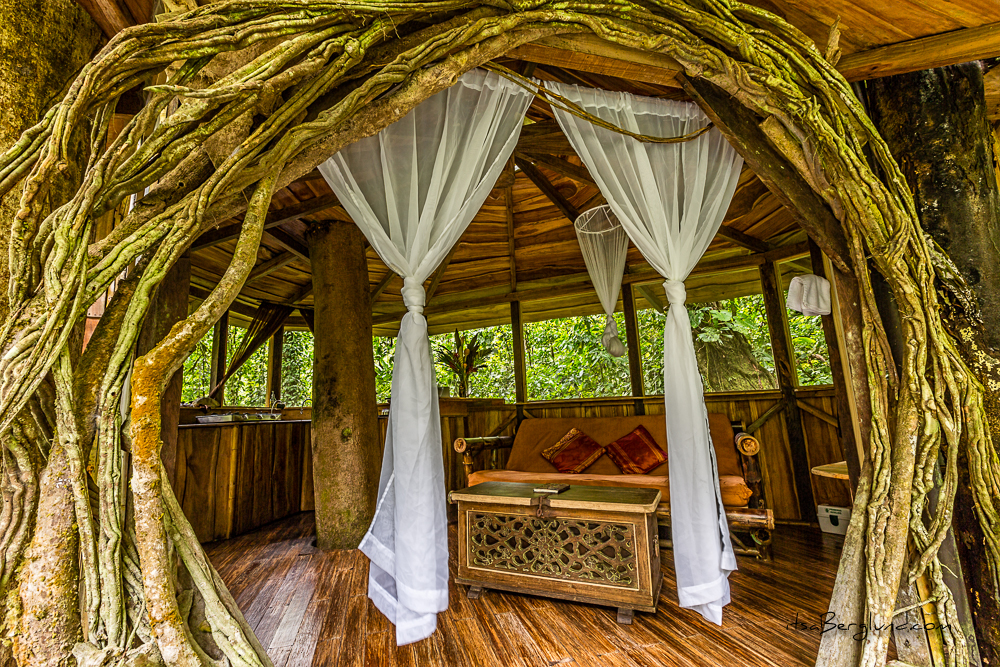 Boasting beautifully landscaped gardens, elegantly designed hot spring fed swimming and soaking pools, and a full service eco-spa, the Tabacon Grand Spa Thermal Resort has received praise for its dedication to environmentally-friendly practices and its luxurious accommodations. A perfect combination of volume, temperature, and low mineral content, the hot springs are channelled into five pools where visitors can gaze at the stunning Arenal Volcano. Whether guests are seeking a romantic and mystical experience in the Costa Rican rainforest or families are looking to explore the natural beauty, the Tabacon offers several styles of rooms and suite to meet the needs of each guest.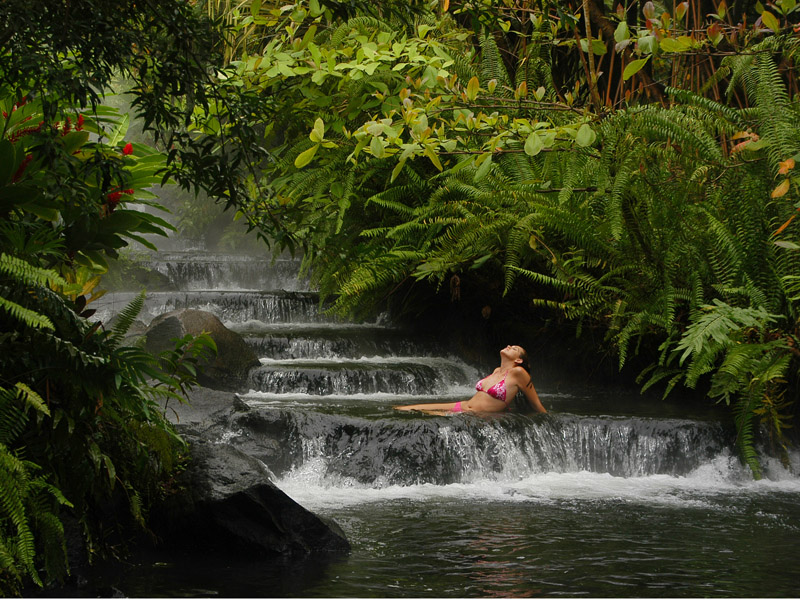 Located on the grounds of La Paz Waterfall Gardens Nature Park just one hour from the San José International Airport, the award winning Peace Lodge introduces its guests to a symphony of purely Costa Rican experiences celebrating the natural wonders of the rain forest and the splendid creatures that inhabit this magical environment. The ultra upscale accommodations are uniquely themed to complement the inherent beauty of its rain and cloud forest setting and the detailed architecture exudes a natural elegance and sophistication with every room boasting a Jacuzzi tub and impressive river stone fireplace along with showers that transform into waterfalls with the turn of a knob. Picture perfect views of the La Paz River Valley and the towering Poás Volcano complete the experience.