New Year's Eve in Costa Rica
New Year's Eve in Costa Rica is always a fun occasion to welcome the year ahead with friends and family.
Costa Rica is a land of beautiful beaches, relaxing rainforests, and volcanoes. Spending New Year's Eve in Costa Rica is a great way to enjoy a big party, celebrate the night with family or travel companions, and relax at the same time.
Costa Rica has plenty of options to celebrate in style. Whether it's fireworks, music, or dancing that you're after, you'll find something perfect for everyone.
In this post, you'll discover the best destinations in Costa Rica to spend the New Year, how locals celebrate New Year's Eve in Costa Rica, and some great activities you can do during your trip in Costa Rica.

How to Celebrate New Years in Costa Rica
Costa Rica has plenty of options! Whether it's fireworks, music, or dancing that you're after, there's guaranteed to be something perfect for everyone.
Are you going to spend this New Year's Eve in Costa Rica, but aren't sure where to go to have a great time and a great start for 2024?  Then check out the following list of places to celebrate the new year in this Central American country! 
Costa Rican New Year's Traditions
In Costa Rica, New Year's Eve is traditionally a very family-oriented holiday, and families and close friends gather together to celebrate. Costa Ricans definitely know how to party, and there is never a shortage of libations and delectable food.
Costa Rica, like much of Latin America, has lots of New Years traditions such as:
Choose Your Underwear wisely:
It is believed that if you wear yellow underwear, you will attract good fortune in the upcoming year. Green underwear is worn to attract money. And if you want to attract your soulmate in this next year, make sure that you wear red underwear. You can also hang these same colors in ribbon form on your front door, to attract the same things.
Walking around your neighborhood with a suitcase:
Many Costa Ricans believe that if they carry a suitcase around the block at the stroke of midnight, they will travel and have adventures during the next year.
Toss Water over the shoulder:
It symbolizes the act of putting the old year and all its bad memories behind, to face a new year full of promise.
The 12 Grapes of Good Luck:
It's a Costa Rican New Year's Traditions to eat 12 grapes on New Year's Eve. You eat one grape for each new month and make 12 wishes.
Midnight countdown and fireworks.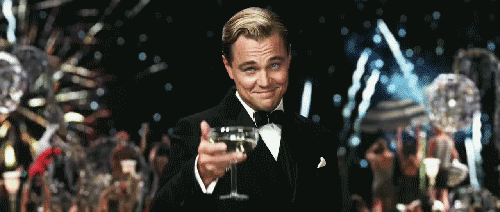 Where to Spend New Year's Eve in Costa Rica
1. New Year's Eve in Tamarindo
Playa Tamarindo is a very popular New Year's Eve destination for visitors and locals alike, and the party scene is unrivaled. There is a full-on beach party and all the bars are open and bumping. Don't try to drive anywhere, though, as the roads will be so heavily crowded that you could be stuck for hours. Fortunately, everything is within walking distance here. 
There are also incredible fireworks visible from the beach in Tamarindo at midnight.
2. New Year's Eve in Jaco
Jaco is a famous destination to party all night long on New Year's Eve! Clubs, bars, discos, dive bars, & VIP bottle service, Jaco has it all. New Year's Eve in Jaco Beach will have fireworks the entire length of the beach
Places in Jaco where you can stay and enjoy their new year's celebrations specials are:
Hotel Croc's Casino & Resort: This 5-star resort offers their clients great new years packages to stay in the resort and celebrate New Year's Eve at Jaco beach.
Hotel Doce Lunas: Four-star hotel DoceLunas welcomes locals and visitors with an open pool party. Splash around or float on a pool toy in the beautiful free form mosaic-lined pool, or hide out in the waterfall cave. Enjoy drink specials, grilled food, and free zacate shooters. 
Los Sueños resort: in Herradura bay puts on a much more upscale celebration with fantastic fireworks show at the beach club.
3. New Year's Eve in San José
Wyndham San Jose-Herradura: The New Year's Eve Parties at the Wyndham hotel are known to be some of the best in the country. The hotel lines up some of the most popular bands in Costa Rica, it offers three different atmospheres, two dance floors, premium open bar for 10 hours, gourmet dinner, snacks and buffet style BBQ, international DJ's, shows, carnival, photo booth, toast, energetic breakfast and pool after party.
Vertigo: is a well-known nightclub in Paseo Colon in San Jose. Every New Years Party they have multiple DJs to keep you moving all night long. This intimate Moroccan-themed club is a great place to celebrate if you find yourself in the city.
Make sure that you buy your tickets ahead of time.
4. New Year's Eve in Santa Teresa
Ranchos Itaúna is a boho-chic hotel located in Santa Teresa. It has earned the reputation as being one of the best beach party spots on the Nicoya Peninsula, every New Year's Eve, they throw a fabulous celebration that is open to anyone who wants to attend.
Classic New Year's Eve song in Costa Rica
One of Costa Rica's most played songs this time of the year is "El Año Viejo".
This song is a must if you want to celebrate New Year's Eve in Costa Rica like a local!
So now, please enjoy the last version of Costa Ricans Favorite New Year's Eve Song, "El año Viejo" by Yaco.