Scuba Diving in Costa Rica
Costa Rica is one of the best destinations in the world to go scuba diving, its coasts have a great mix of hard and soft coral reefs with lots of beautiful fish, great for divers of all levels.
So If you are thinking about going to Costa Rica to Scuba dive into its warm tropical waters, this guide has very valuable information to help you plan the perfect trip, here you'll learn about the best time to scuba dive in Costa Rica, the best destinations to go, and where to get your PADI Certification in Costa Rica.
Best Time to Scuba Dive in Costa Rica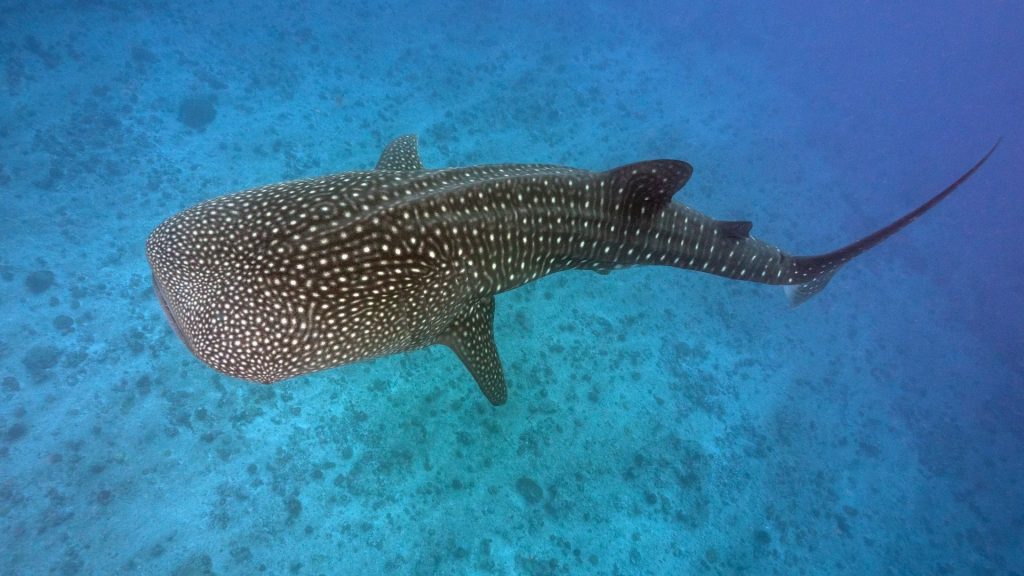 With hundreds of pristine and vibrant reefs, Costa Rica's clear blue waters are a magical underwater playground. Dive in to find out when the best time to scuba dive in Costa Rica is!
Costa Rica is blessed with beautiful year-round weather, but there are two distinct seasons that affect water temperatures, visibility, and accessibility: the dry season and the rainy season.
During the dry season (December to April), thanks to the calm currents and warm waters, you can expect visibility up to 100 feet. Most of the pelagic species found during the rainy season leave Costa Rica's coast and are replaced by a variety of colorful fish, rays, and marine life. It is also the best time to dive in Costa Rica for beginner divers who prefer easy, colorful diving.
During the rainy season (from May to November) downpours are more frequent and even if they only last about an hour, they can cause poor visibility that might make scuba diving challenging for beginners.
But Costa Rica's weather is very versatile, you could visit during the rainy season and still enjoy sunny days. Also, Each coast has also its own climate, for example, the season between March and April or September and October are typically the driest and calmest times of the year at the Caribbean coast.
In conclusion, the tropical weather of Costa Rica allows Scuba Divers to enjoy its deep waters and colorful marine life all year long.
Best Destinations to Scuba Dive in Costa Rica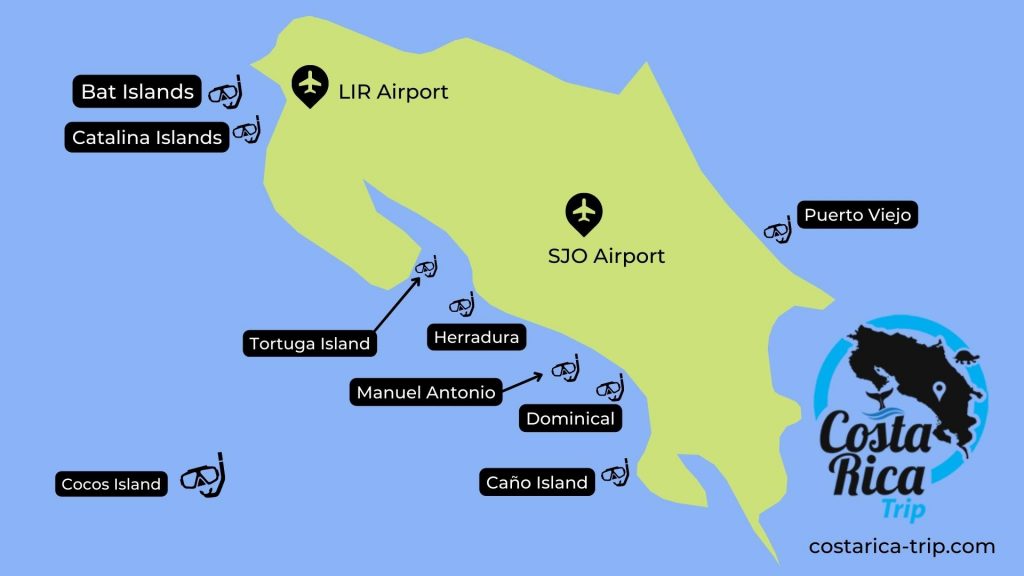 The best destinations to Scuba Dive in Costa Rica can be found on the Pacific, scuba divers' favorites are the Catalina Islands (Isla Catalina), the Bat Islands (Islas Murciélagos), Cocos Island (Isla del Coco), and Caño Island (Isla del caño).
PADI certification in Costa Rica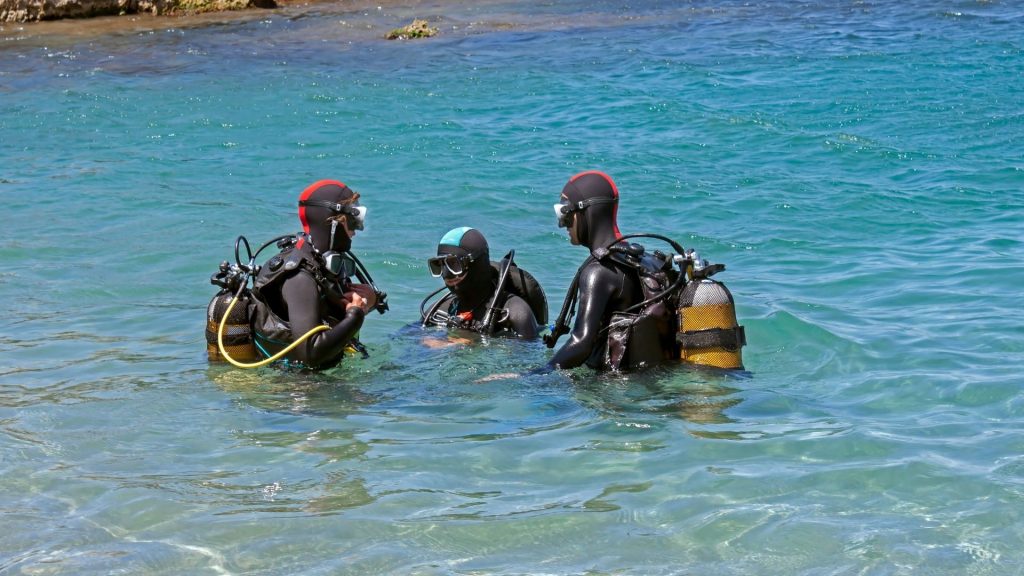 If you want to become a certified scuba diver in Costa Rica, the PADI Open Water Dive Certification is the most recognized dive certification in the industry.
PLAYA FLAMINGO PADI Open Water Course
Great place to get PADI certified or dive for fun. An extremely professional group of instructors.
Excellent atmosphere for training, always safe.
The management is super responsive and easy to work with. I would recommend this experience 100%. Saw sea turtles, sharks (friendly), octopi, manta/devil/eagle rays, and best of all we could hear whales singing the entire second day of diving. Visibility was ~30 ft / 10 m In January. Based on what we saw and heard, this was the best dive spot in the area.
Open doors to adventure by completing the PADI course over two days with certified instructors in Playa Flamingo, learning to dive off Costa Rica's beautiful Pacific coast. 
Tamarindo PADI Open Water Scuba Diving Course
Learn to dive during this multi-day Professional Association of Diving Instructors course in Tamarindo, Costa Rica. Dive into the most widely recognized scuba diving certification in the world. Enjoy nine pool and sea dives, a swim and float session, and five knowledge development sections.
Avoid the classroom altogether and complete academic requirements via the internet.
Get PADI certified in Costa Rica with this multi-day intensive dive course. Enjoy extensive training in both swimming pool and open water to complete your PADI certification and use it anywhere on the planet.
PADI Rescue Diver Certification in Costa Rica
In this 2-3 days course, you will learn more about handling diving incidents. You will be performing various skills all about safety and helping other divers. After you complete all performance requirements, you get certified as a PADI Rescue Diver.