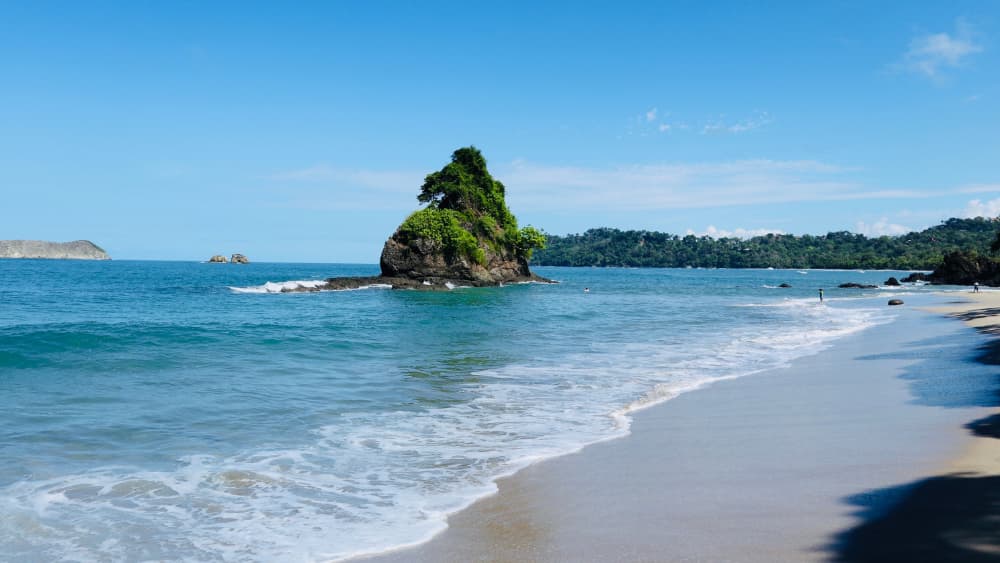 Manuel Antonio, a small town situated between the rainforest and the Pacific Ocean in Costa Rica, is a go-to vacation spot for those wanting to experience its stunning beaches and rich biodiversity.
Visitors can participate in a range of activities, from hikes through the national park, which boasts a variety of plants and animals, to water sports and adventure activities such as surfing, snorkeling, and fishing.
The town's beach, with its sandy shores and clear blue waters, is often filled with people and the surrounding rainforest is a sight to behold.
No matter one's interests, this popular destination in Costa Rica has something to offer and is a top choice for tourists from around the globe due to its natural beauty and abundance of activities.
How to get to Manuel Antonio from the SJO Airport
If you are interested in exploring the area, a car is a great option. The drive time from San Jose is only about 2.5 hours, and if you want to get a great deal check our car rental offers, you can compare rates and book online.
2. Get a Shuttle from San Jose International airport or hotel
If you're not comfortable driving, shuttles or private transfers are another good options, it will allow you to relax while you travel and enjoy the views along the way.

The following are shuttle providers that can pick you up at the Costa Rica International Airport, some offer reserve now and pay later options and free cancellation up to 24 hours before the day of the trip. 
3. Take a bus from San José
You can use Rome2Rio to find where and when to take public transportation to get to your destination.
Reasons to visit Manuel Antonio
First, one of the top attractions is the national park, which is home to a wide range of plants and animals. A hike through the park is a must-do activity, offering the chance to see exotic creatures such as monkeys and sloths in their natural habitat. The park also boasts several stunning beaches, each with its own unique charm.
Second, it offers a variety of water sports and adventure activities for those seeking a more thrilling experience. Surfing, snorkeling, and fishing are just a few of the options available. For those who prefer a more laid-back vacation, there are plenty of opportunities to relax on the beach or explore the local shops and restaurants.
Third, the beaches are some of the most beautiful in the country. The sandy shores and crystal clear waters are a sight to behold and provide the perfect spot for soaking up the sun. In addition, the town is surrounded by lush rainforest, providing a stunning natural backdrop for your vacation.
In conclusion, Manuel Antonio is a must-visit destination for anyone looking to experience the beauty of Costa Rica's Pacific coast. From its stunning beaches and rich biodiversity to its variety of activities, there is something for everyone to enjoy in this small town. Whether you're seeking adventure or relaxation, Manuel Antonio has it all.
So if you're planning a trip to Costa Rica, be sure to add Manuel Antonio to your list of places to visit. You won't be disappointed!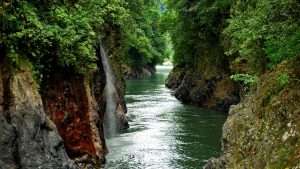 Tours
Pacuare River The Pacuare River is widely considered one of the best rafting destinations in
Read More »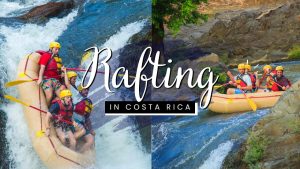 Tours
Rafting in Costa Rica Rafting in Costa Rica is a popular adventure tour among tourists
Read More »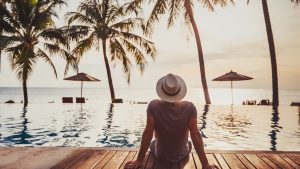 Hotels