Best 5 stars Hotels in Puerto Viejo de Talamanca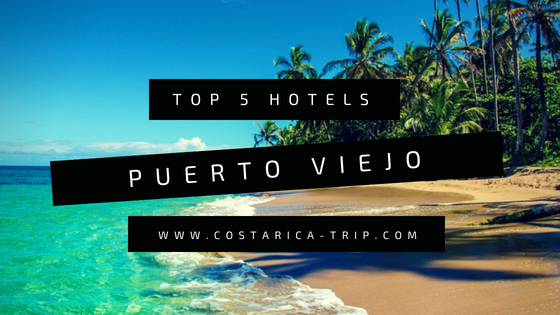 This 5 stars Hotels are Located in Limon province on the shores of the Caribbean Sea, Puerto Viejo de Talamanca is a beach lover's paradise.
 Here amidst the exotic flora and fauna, lies a vibrant seaside town with gorgeous beaches, crystal clear blue waters, and some of the most amazing surfing opportunities. 
Fast becoming one of Costa Rica's premier tourist hot spots, many international surfers come here from all over the world to ride the famed Salsa Brava waves, making this Caribbean influenced town is a 'must visit' place when in Limon.
Simply known as Puerto Viejo by the locals and not to be confused with Puerto Viejo de Sarapiqui in Heredia, this bustling town lies 34 miles south east of Puerto Limon, and 10.2 miles south of Cahuita. Formerly a quiet little fishing village, Puerto Viejo has a charm that is all its own. Becoming increasingly popular, especially with the young hip crowd, this town is among the top rated surfing destinations of the world. With its relaxed atmosphere and its own unique blend of Latino, Afro-Caribbean and Bribri indigenous cultures, Puerto Viejo is a lively place to have a fun relaxing vacation.
Most roads to this town are in pretty poor condition with the only paved road being the main highway from Limon to Manzanillo. The streets here are dirt paved. However, they give Puerto Viejo a kind of rustic touch that is distinctive and unique. The people here are also very friendly and all this adds to this tiny village's charm.