Puerto Viejo de Talamanca
Puerto Viejo is a town on the Caribbean side of Costa Rica, Known for its laid-back attitude and famous for it's surfing.
The village's cultural influences are interesting to be sure: a mix of Afro-Caribbean, Bribri Indian, tico and hippyesque counterculture.
Puerto Viejo de Talamanca is a beach lover's paradise. Here amidst the exotic flora and fauna, lies a vibrant seaside town with gorgeous beaches, crystal clear blue waters, and some of the most amazing surfing opportunities.
Its proximity to national parks. Nearby Cahuita National Park and Gandoca-Manzanillo National Wildlife Refuge offers visitors a chance to observe the region's stunning wildlife, both of which are a short drive away.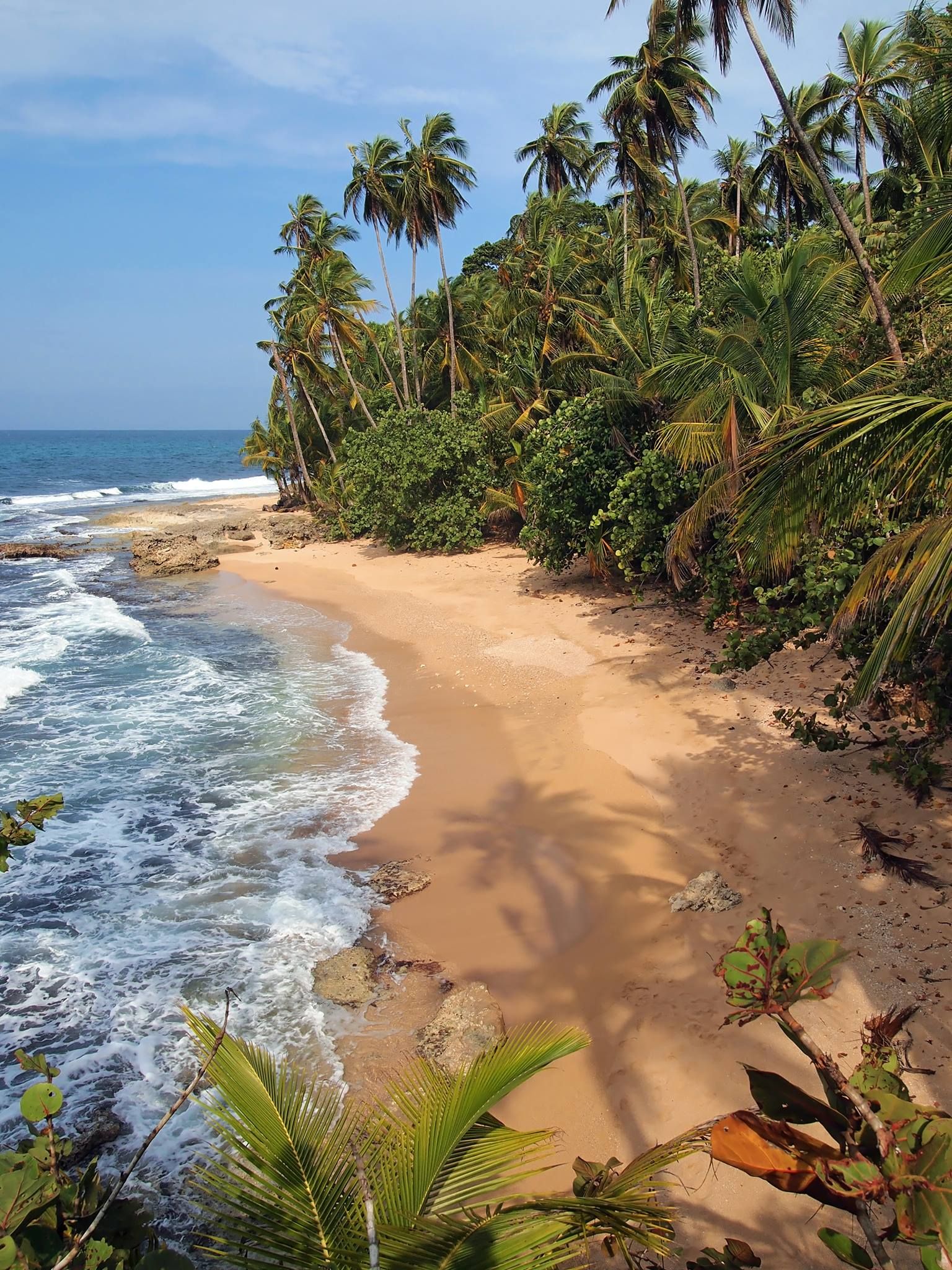 Simply known as Puerto Viejo by the locals and not to be confused with Puerto Viejo de Sarapiqui in Heredia, this bustling town lies 34 miles south east of Puerto Limón, and 10.2 miles south of Cahuita.
How to get to Puerto Viejo from San Jose
PUBLIC BUS
The bus is the most economical option. Seven daily express buses leave from San Jose.
Direct Buses from San Jose to Puerto Viejo leave from MEPE Terminal.
You can check MEPE Schedules here
Note that the bus stations in San José are unfortunately where dishonest taxi drivers seem to gather waiting for tourists to overcharge. So don't believe them if they tell you that the bus is not leaving to Puerto Viejo that day for any reason and ask directly at the bus station office.
MEPE Terminal is located about 18 min away from the airport.
CONNECTING BY BUS VIA LIMON
There are also frequent buses (generally every half hour) between San Jose and Limon operated by Grupo Caribeños. From Limon you can catch a connecting bus to Puerto Viejo. The trip to Limon usually takes 2 1/2 to 3 hours and the bus to Puerto Viejo another 1 1/2 hours.
Check Caribeños Bus Schedule here
Caribeños Bus Terminal is just 13 min away walking from the MEPE Terminal.
Note that in Limon you will need to transfer from the Grupo Caribeños bus terminal where the San José buses arrive to the MEPE terminal which is a few blocks away. If you have much luggage at all, take a taxi (it should cost no more than $2). It is not recommended to walk around Limon with conspicous amounts of luggage, it could make you a target. Before you head to Limon though, make sure there will be a connecting bus to Puerto Viejo otherwise you'll be stuck in Limon overnight or taking a taxi. The phone number of the Transportes MEPE office in Limón is (506) 2758-1572.
FLYING
Puerto Viejo has no airport, but it is possible to fly to Limón, about 45 minutes north, and take a shuttle to Puerto Viejo.
PRIVATE TRANSFER
You can book a Transfer from San José or SJO Airport to Puerto Viejo here
You can rent your own vehicle and drive to Puerto Viejo. 
We use a search engine that compares all the car rental companies in Costa Rica so you can get the best deals, check it out for yourself here

Road Conditions in Puerto Viejo
Most roads to this town are in pretty poor condition with the only paved road being the main highway from Limon to Manzanillo. The streets here are dirt paved. However, they give Puerto Viejo a kind of rustic touch that is distinctive and unique. The people here are also very friendly and all this adds to this tiny village's charm.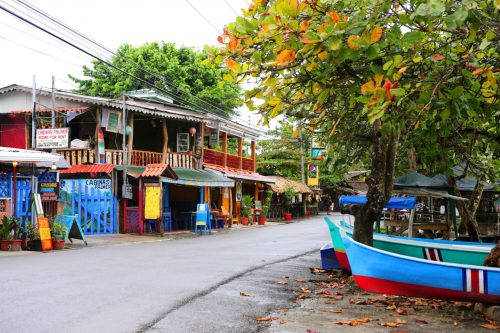 This town is among the top rated surfing destinations of the world.
Famous for its fabulous beaches, Puerto Viejo's Salsa Brava beach is a surfer's paradise. However, be warned of the waters here that have a strong rip current. So, swimming is not advisable. This beach is for surfing experts only.
The reef right in front of Puerto Viejo is the spot for more advanced surfers. Surfline says: Salsa Brava loosely translated means "angry sauce", and if that ain't a groovy little metaphor, nothing is. It called Costa Rica's heaviest and best wave, and believe it: pound for pound, it's as intense as any coral reef double-up right tube in the world.
Places to stay in Puerto Viejo