If you want to explore the area of Golfito, you've come to the right place, here you'll find information about Golfito Tours, activities and things you can do in this port town.
Golfito is a real diamond in the rough, it's surrounded by the ever-green rainforest and the Golfo Dulce Bay. Is home to a large amount of wildlife and has a lot of great adventures to offer so pick the perfect tour for your next adventure and create unforgettable experiences!
The top activities in Golfito include: Dolphin and humpback whale watching tours, Mangrove Boat Tours, Horseback Riding, Snorkeling, Hiking, Fishing and Bird watching.
Many travelers find also appealing to take a boat tour to discover the stunning landscapes of the Golfo Dulce Bay. 
There are also options for Kayack and Bike rentals.
What to do in Golfito, Costa Rica?
There's a lot of activities and things to do in Golfito such as:
Dolphin Tour
Whale Watching Tour
Sportfishing in Golfito
Mangrove Boat Tour in Golfito
Guided Tour to the Golfito Wildlife Refuge.
Birdwatching in Piedras Blancas National Park.
Guided Tour to Piedras Blancas National Park.
Horseback Riding to El Chorro Waterfall in La Gamba.
Bioluminescent Kayaking Tour
Costa Rica's Osa Peninsula is regarded as one of the wildest places on Earth. Access the raw nature via Puerto Jiménez with this evening kayak tour through mangrove forests to explore the area's rich biodiversity as you transition from fresh to salt water and witness the Gulfo Dulce literally glow with bioluminescence. 
This Dolphin Tour is the perfect tour for people who want a personal contact with nature without having to make a great physical effort. Cruise into the Golfo Dulce Bay, The best dolphin-spotting place in Costa Rica, with a savvy captain who know just where to find bottle-nose, spinner, and spotted dolphins in the wild.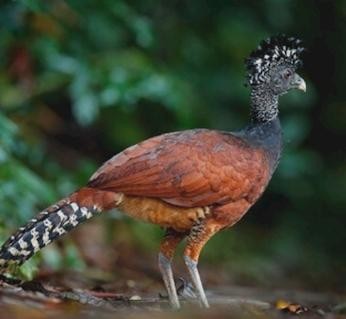 On this Bird Watching Tour you can expect to see many species on any one given day. You won't find a better place for birding than Golfito, its protected rainforest and The Piedras Blancas Nationa Park.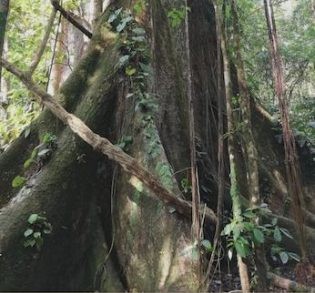 Explore the dense rainforest, coastal terrain and river trails that dot the landscape of Piedras Blancas National Park. Due to its humid and hot climate, this park gets plenty of rain keeping it lush and verdant all year long. There are hundreds of rare plants, animals, and insect species found in this forest.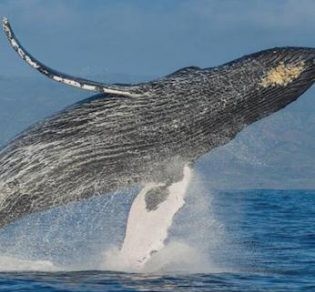 There is no place like Golfito for whale watching. Costa Rica has the longest humpback whale season in the world. So if you are looking for an encounter with the ocean's gentle giants, your odds are pretty good here since they use the Golfo Dulce Bay to give birth and breed.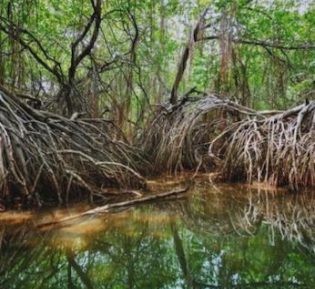 Ride comfortably as an intimate group under the shade of several tall species of mangroves, which grow only in select areas of the world and in Costa Rica. During this boat tour you can admire an irreplaceable and unique ecosystem home to an incredible array of species.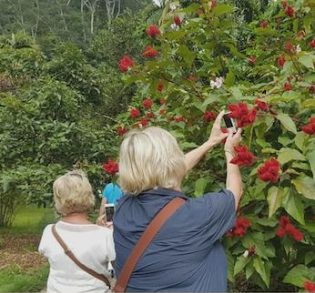 Botanical Garden: Boat + walking Tour
Tour to Casa Orquídeas Botanical Garden, this magnificent tropical garden with hundreds of tropical species of ornamental and edible plants is located on a beach in the Golfo Dulce, access only by boat. The tour can depart from Golfito or Puerto Jimenez.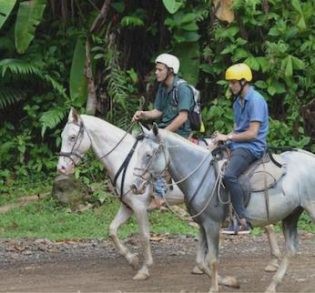 On this 3 hour Horseback Riding Tour, we will pick you up and drive to La Gamba Village which is a small, rural village surrounded by the Piedras Blancas National Park.
Ride on our healthy and well trained horses to El Chorro Waterfall.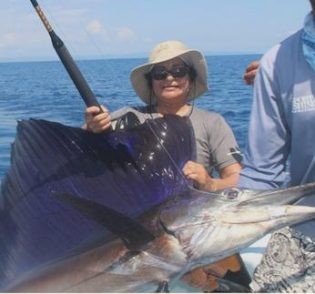 Sportfishing Golfito Tours
Sportfishing Trip in Golfito, Costa Rica. One of the areas with the best fishing opportunities in America! Marlin, Sailfish, Dorado, Snapper, Rooster, Tuna, among others. Sportfishing in Golfito with the best captains in the area.
If you're on a budget or just looking for a more personal experience while you visit the southern zone of Costa Rica, we recommend you to stay at Claudio's and Teresa Guest House, located at Golfito Town Center.
at Golfito Maison D'hôtes they will treat you like family!
If you need more information about Golfito such as where to stay, where to rent a car, how to buy at the Dutty Free, Shore Excursions, Marinas and important tips check our Golfito Travel Guide
If you're looking for a property to build your future home or vacation rental, check out this amazing bargain property for sale. It has title, survey and all main services available.