Pavones Costa Rica Travel Guide

When people think of surfing locations in Costa Rica, their minds will mostly drift to popular destinations like Tamarindo, Santa Teresa, and Jaco. Though these are perfect, they would not be ideal for those who want the entire fun to themselves and away from crowds.
Pavones Costa Rica is the perfect off-beaten-path surfing destination for surfers who want to avoid crowded places, this beautiful little beach town is located in the Osa Peninsula in Costa Rica.
Known as having an excellent surf spot at Playa Pavones, the town also offers other activities such as hiking, horseback riding, and wildlife tours.
This travel guide to Pavones Costa Rica provides information on the best time to visit, how to get there, hotels, things to do, what to see, and much more!
Pavones is a surf town located in Costa Rica's Southern Pacific Zone. The town has world-renowned surf breaks such as Playa Pavones, Punta Burica, and Punta Banco.
Playa Pavones is amazing! The beach is wild and the waves that break along its shores are the best in Costa Rica, hands down!
But if you're wondering if Pavones Costa Rica Surf Break is worth it, then the answer is: Depends on your level, Playa Pavones is not a surf break for beginners. 
Pavones Surf features one of the world's longest left-hand waves, which can go from 400 to 900 meters.
This place is truly one of the Most Magical places on Earth, and if you're lucky, you might get to share a session with one of Costa Rica's top pro surfers Noe Mar McGonagle who lives right there at the break! 
2. Punta Banco Surf Break
There are multiple reef breakers with nice lefts and rights at Punta Banco.
The optimum time to surf is when the tide is low.
This break, like Pavones, requires swell from the south. As a result, when Pavones is pounding, the waves should be great here as well.
The bottom of Punta Banco Surf Break is made of sand and several rocks.
Swells up to 15 feet may be found here, and the waves can get enormous.
Punta Burica was formerly a well-kept secret and requires a 4WD or a boat to be reached. 
At the extremity of the peninsula, there are a number of lonely, deep-water reef breaks.
Punta Burica an unknown offshore reef with big wave hotspots in one of the world's most remote and spectacular locations.
The surf here is as wild as the terrain. The best way to get to Punta Burica is via boat, while it is also possible to get there by 4wd during the dry season. 
Pavones is located in the south of Costa Rica, approximately a 7-hour drive from San Jose, 6-hour drive from Jaco and 4-hour drive from Dominical.
The trip can be made shorter by flying into Golfito and driving or taking the bus to Pavones (a 1.5-hour drive).
The Bus leaving from Golfito has 2 Departure times per day: 10:00 am and 03:00 pm, you can catch the bus at the bus stop in front of Pearson Super Market.
Best Places to Stay in Pavones
Pavones is a small town, but you can find places to stay for all budgets, from homestays, hostels, and backpacker accommodations to luxury accommodations.
We currently don't have any tours to offer in the area of Pavones, but you can check the following featured tours in the Osa Peninsula and the Golfo Dulce Bay.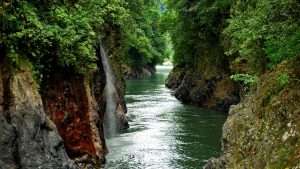 Tours
Pacuare River The Pacuare River is widely considered one of the best rafting destinations in
Read More »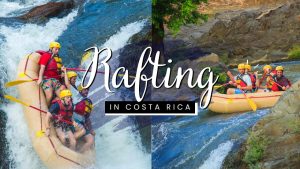 Tours
Rafting in Costa Rica Rafting in Costa Rica is a popular adventure tour among tourists
Read More »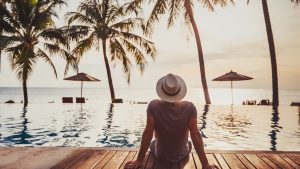 Hotels