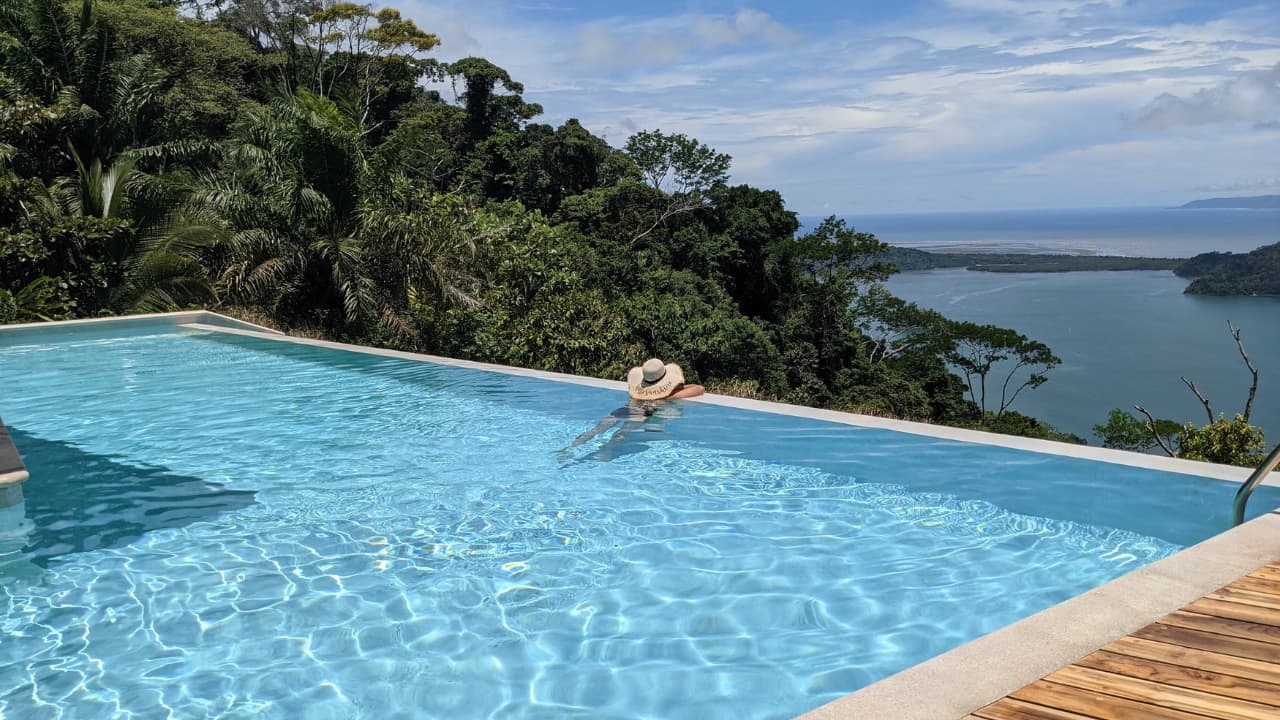 Nestled in the lush Costa Rican rainforest, Cielo Lodge in Golfito is a hidden gem that offers a unique and unforgettable vacation experience. With its stunning location, commitment to sustainability, and range of amenities and activities, Cielo Lodge is the perfect destination for travelers seeking adventure, relaxation, and everything in between.
Location and Surroundings
One of the standout features of Cielo Lodge is its location. Situated right next to the Golfito National Wildlife Refuge, guests are surrounded by the vibrant flora and fauna of the Costa Rican rainforest and the impressive views of Golfito and the Golfo Dulce Bay.
From the moment you arrive at the Lodge, you'll be struck by the sense of peace and tranquility that permeates the area.
Luxury Accommodations in Golfito
The accommodations at Cielo Lodge are designed to provide guests with a luxurious and comfortable stay. The lodge features six spacious and beautifully designed rooms, each with its own private terrace and stunning views of the surrounding rainforest and ocean. All rooms are equipped with modern amenities, including free WiFi and room service, ensuring that guests have everything they need for a comfortable and enjoyable stay.
Upon arrival, guests are greeted with warm hospitality and a range of amenities to ensure their stay is comfortable and enjoyable. The lodge features an outdoor pool, perfect for cooling off after a day of exploring the park or enjoying the nearby beach. The pool area is surrounded by lush tropical vegetation, creating a serene and peaceful ambiance that is perfect for relaxation.
Cielo Lodge also offers an all-inclusive package that includes all meals and drinks, allowing guests to indulge in delicious cuisine without any worries. The lodge's restaurant features a range of dishes inspired by traditional Costa Rican cuisine, and the snack bar/deli is perfect for a quick bite in between activities. The lodge's bar serves up a variety of cocktails and other beverages, perfect for enjoying while taking in the beautiful views.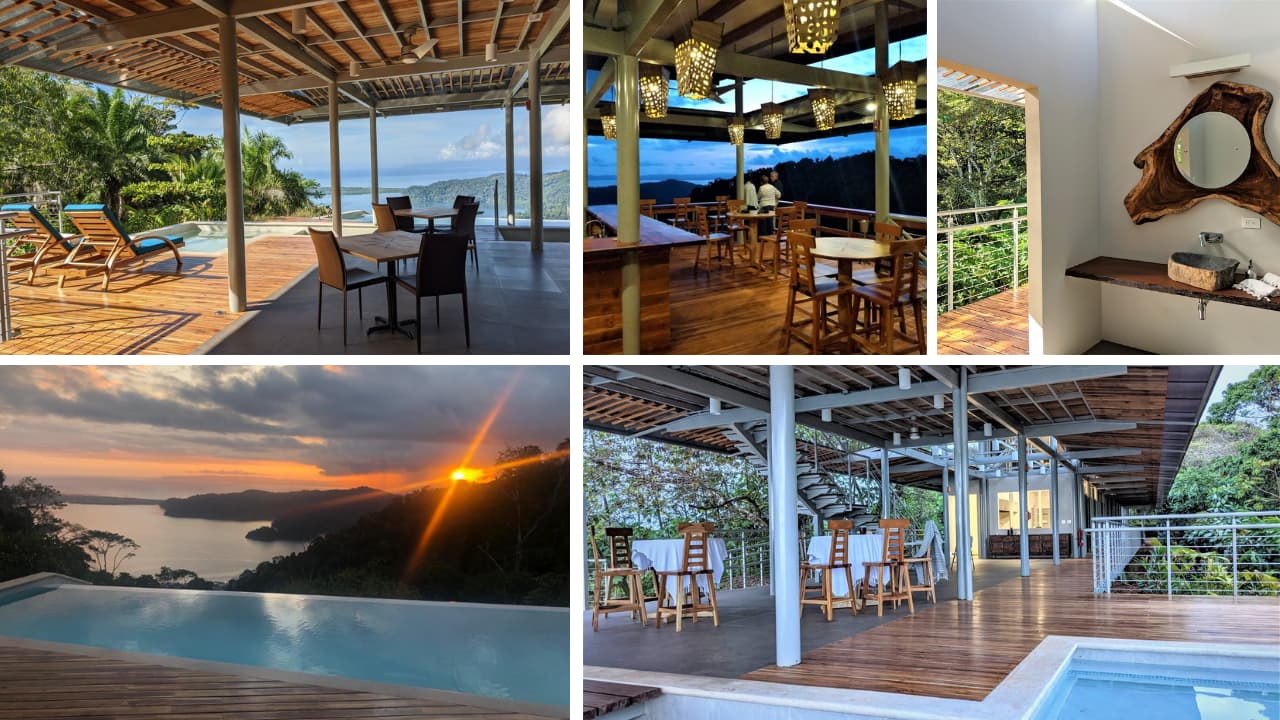 Whether you're seeking adventure or relaxation, Cielo Lodge has something to offer everyone. The lodge's commitment to sustainability and responsible tourism is evident in the range of activities available to guests. The lodge's location next to a national park provides easy access to different tours in Golfito. For those looking to relax, the spa services and outdoor spaces provide the perfect place to unwind and enjoy the surrounding nature.
Cielo Lodge is committed to providing guests with a unique and unforgettable dining experience. The lodge's all-inclusive dining package includes three delicious meals a day, all made from fresh, locally sourced ingredients. Guests can enjoy their meals in the lodge's restaurant or on their private terrace, surrounded by stunning views of the rainforest and ocean.
Concierge Services and Transportation Options
Guests can also take advantage of the lodge's concierge services and 24/7 front desk, ensuring that their needs are taken care of throughout their stay. The lodge offers free airport and beach shuttles, making it easy for guests to get around and explore the surrounding area.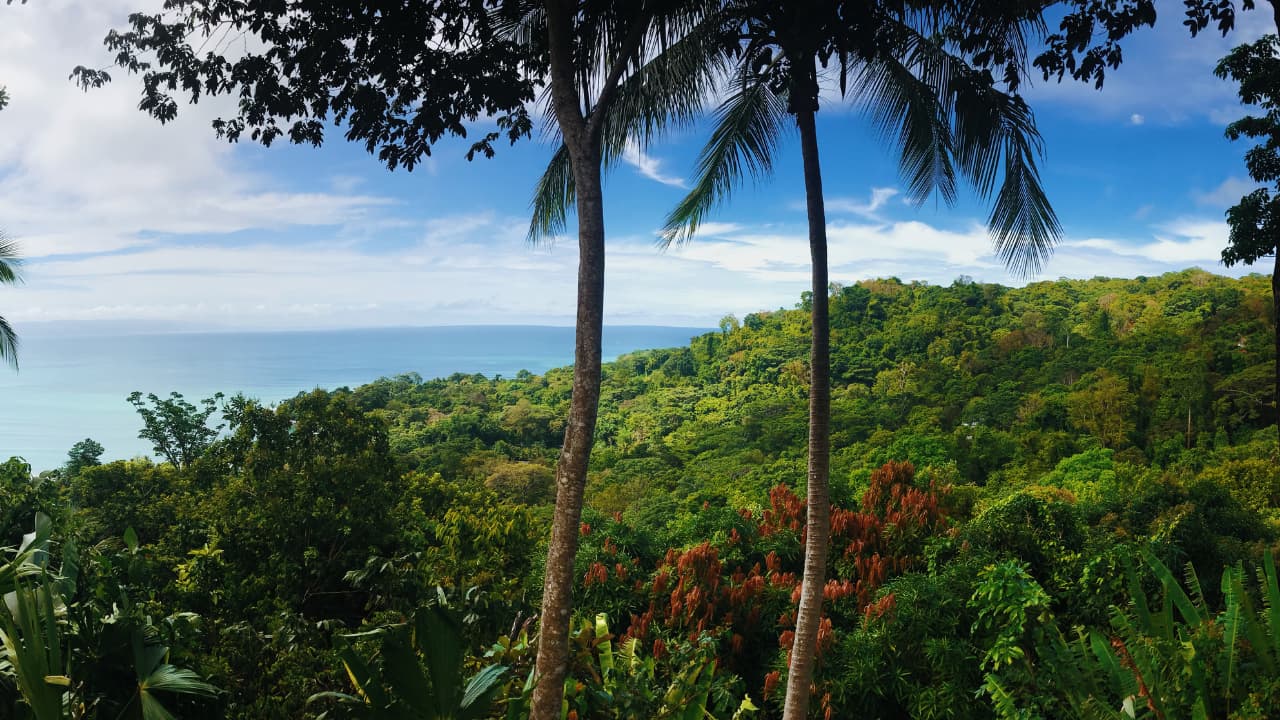 Experience Nature in Its Purest Form: A National Park at Your Doorstep
One of the unique features of Cielo Lodge is its location next to Piedras Blancas National Park. The lodge's commitment to sustainable tourism means that guests can enjoy the natural beauty of the area while also ensuring that it is preserved for future generations. The park is home to a range of wildlife, from monkeys to sloths, making it the perfect destination for nature lovers.
Golfito is located in the south pacific zone of Costa Rica, to get there from the international Airport you can either book a car rental, a regional flight to Golfito's Airport, or book private transportation.
Transportation from Golfito town to the Eco Lodge is included in the rates.
If you decide to book a car rental, I recommend a 4×4 vehicle so you can drive all the way up to the Lodge, you can also return your vehicle at Golfito's town center and Cielo Lodge Staff will come to meet you and take you to the premises.
If you prefer to fly to Golfito you can use the regional airline Sansa.
Places to visit near Cielo Lodge
Cielo Lodge in Golfito is surrounded by a range of beautiful and exciting destinations that are perfect for day trips or longer excursions. Here are some of the top places to visit near Cielo Lodge:
The Golfo Dulce Bay is a stunning natural wonder located on Costa Rica's southern Pacific coast. The bay's clear turquoise waters are home to an array of marine life, including dolphins, humpback whales, and sea turtles. Visitors can take a boat tour to explore the bay and its hidden coves and witness the breathtaking sight of the sun setting over the water.
Golfito National Wildlife Refuge
This protected area in Golfito is a haven for wildlife, including monkeys, sloths, and a wide range of bird species. The refuge encompasses dense rainforests, crystal-clear rivers, and majestic waterfalls. Visitors can hike through the lush forest, explore the trails, and witness the incredible beauty of the tropical wilderness.
Piedras Blancas National Park
Located on the Osa Peninsula, the Piedras Blancas National Park is a true gem of Costa Rica's National Park system. This rainforest paradise boasts an abundance of wildlife, including tapirs, monkeys, and a vast array of bird species. The park also features stunning waterfalls, pristine beaches, and miles of trails for visitors to explore.
Corcovado National Park is a true paradise for nature lovers, located on the southern Pacific coast of Costa Rica. This biodiverse area is home to an incredible variety of wildlife, including endangered species such as the jaguar, tapir, and scarlet macaw. The park boasts over 13 different ecosystems, ranging from dense rainforests to mangrove swamps and pristine beaches. Visitors can explore the park's network of hiking trails, discover hidden waterfalls and natural swimming holes, and soak up the stunning beauty of the tropical rainforest. With its unparalleled biodiversity and breathtaking landscapes, Corcovado National Park is a must-visit destination for any traveler to Costa Rica.
Located on the southern Pacific coast of Costa Rica, Zancudo beach is a hidden gem of a beach destination that offers travelers a truly authentic Costa Rican experience. With its long stretches of pristine, palm-lined beaches and warm waters, Playa Zancudo is the perfect place to unwind and relax. The beach is known for its laid-back vibe and quiet, peaceful atmosphere, making it a great destination for anyone looking to escape the crowds and hustle and bustle of more touristy spots.
Pavones Beach is a world-renowned surf spot located on Costa Rica's southern Pacific coast. The beach features an epic left-hand point break that draws surfers from around the world. Visitors can take surf lessons, rent boards, or simply watch the pros in action while soaking up the sun on the stunning beach.
These are just a few of the many destinations that are easily accessible from Cielo Lodge in Golfito. Whether you're looking for adventure, relaxation, or a little bit of both, there's something for everyone near this stunning Costa Rican destination.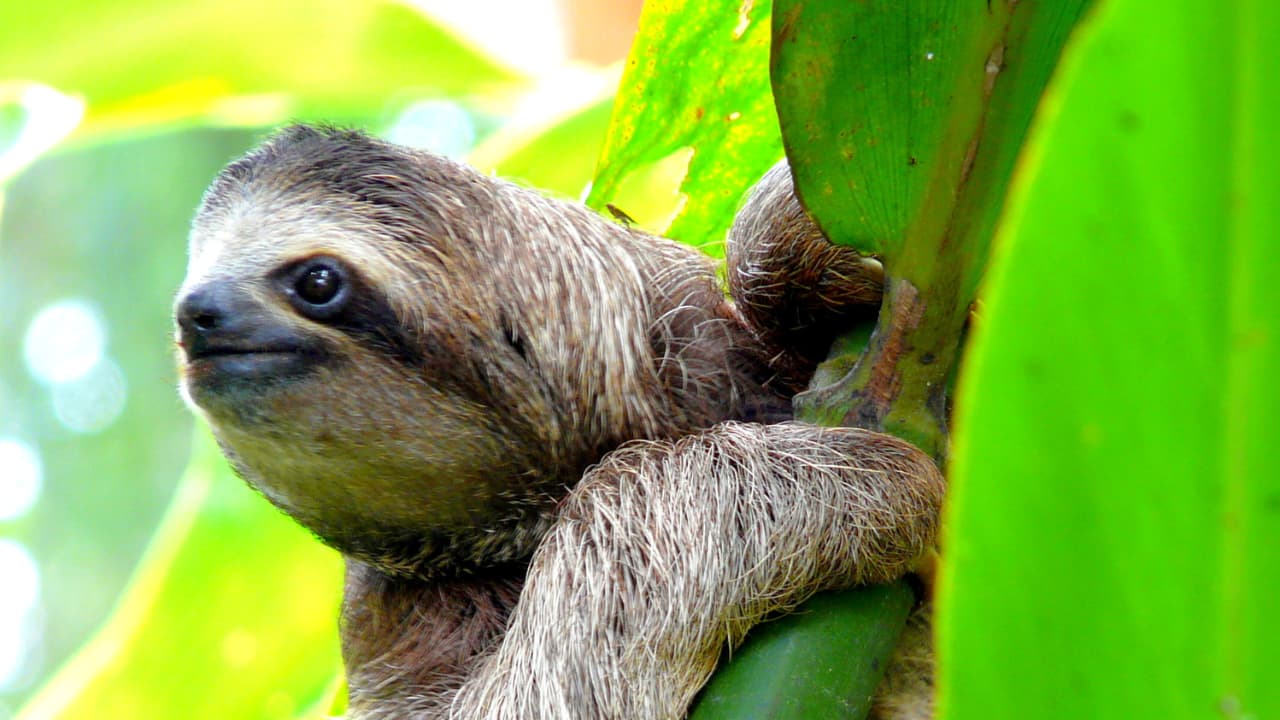 Overall, Cielo Lodge Golfito is an exceptional destination that offers a unique and unforgettable experience. With its unparalleled natural beauty, luxurious amenities, and friendly staff, it's the perfect place to escape from the hustle and bustle of everyday life and immerse yourself in the natural wonders of Costa Rica. So why wait? Book your stay today and experience the magic of Cielo Lodge for yourself!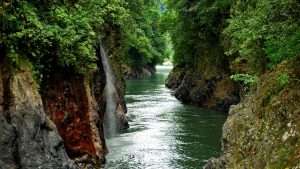 Tours
Pacuare River The Pacuare River is widely considered one of the best rafting destinations in
Read More »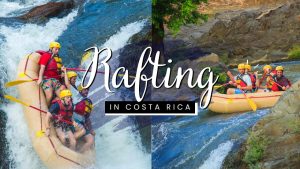 Tours
Rafting in Costa Rica Rafting in Costa Rica is a popular adventure tour among tourists
Read More »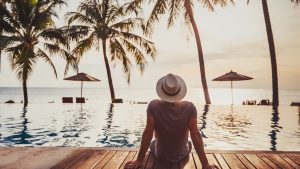 Hotels