Santa Teresa is a booming travel destination in Costa Rica, with its white sand beaches and consistent surf attracting surfers and a growing number of travelers each year.
Located approximately 150 km from San Jose International Airport, Santa Teresa offers a wide variety of luxurious accommodations, amazing restaurants, modern-day amenities, cool lounges, and high-energy dance clubs, making it a popular party town with great nightlife.
For many people, surfing is the main pursuit, and Santa Teresa is an ideal destination for both novice and expert surfers. Many visitors receive their first surf lesson in Santa Teresa, and hotels offer surf instruction and surf camps.
The main streets in Santa Teresa are walkable, making it easy to explore the town's many attractions. With its stunning beaches, exciting nightlife, and diverse range of activities, is a must-visit destination for anyone traveling to Costa Rica.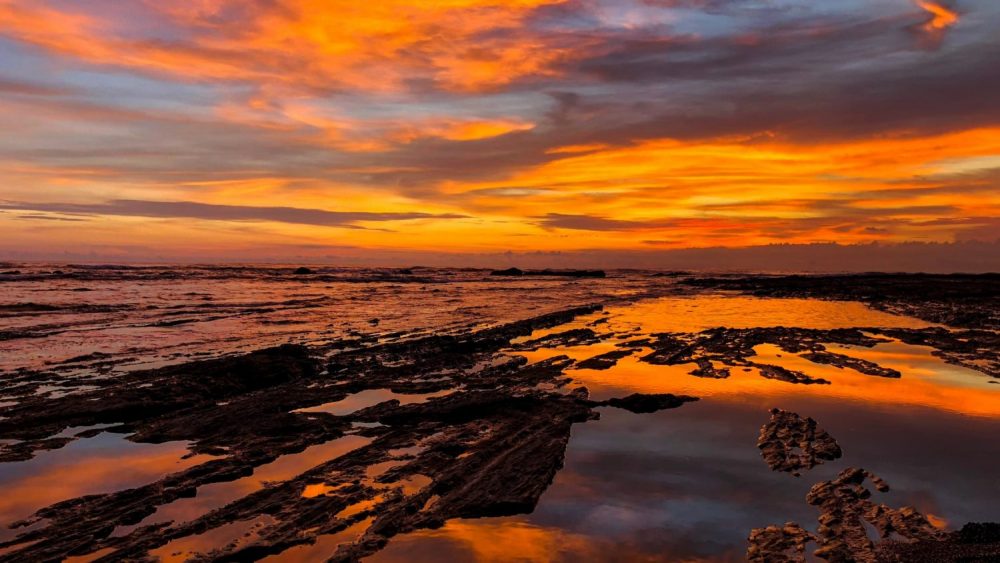 Population in Santa Teresa
Santa Teresa has a population of around 3000 people but in temporary holiday homes, apartments, and hotels there's a floating population of 3,575 people who spend their time mostly during the dry season, Santa Teresa is a tourist area, which hosts 44 hotels, 59 tourist rental houses, and 49 restaurants.
5 reasons why Santa Teresa is one of the most beautiful beaches in Costa Rica
Santa Teresa Beach, is often regarded as one of the most beautiful beaches in the country. I have had the pleasure of exploring this stunning destination and can attest to its natural beauty and unique charm.
The white sand beaches stretch for miles, and the crystal-clear waters are perfect for swimming, snorkeling, and surfing.

The lush green hills and rainforest surrounding the beach make for a stunning backdrop, and there are many opportunities to spot exotic wildlife like monkeys and birds.

Santa Teresa has a unique culture and laid-back vibe that is hard to find elsewhere. The small town that sits just off the beach is home to a thriving arts community, with many local artists showcasing their work in galleries and workshops. The town also has a vibrant culinary scene, with many excellent restaurants serving fresh and delicious seafood.

Is a great place to relax and unwind. The slow pace of life, combined with the natural beauty and welcoming community, makes it the perfect destination for anyone looking to escape the stresses of modern life and reconnect with nature.

Santa Teresa is a popular surfing destination, with consistent waves that attract surfers from all over the world. Whether you are a seasoned pro or a beginner, the beach offers a great opportunity to catch some waves and enjoy the thrill of surfing in a stunning setting.

In summary, Santa Teresa Beach in Costa Rica is a must-visit destination for anyone looking to experience the best of natural beauty, unique culture, and laid-back atmosphere. Whether you are a beach lover, an art enthusiast, a foodie, a surfer, or simply someone looking to relax and unwind, this beautiful beach has something to offer everyone.
How to get to Santa Teresa?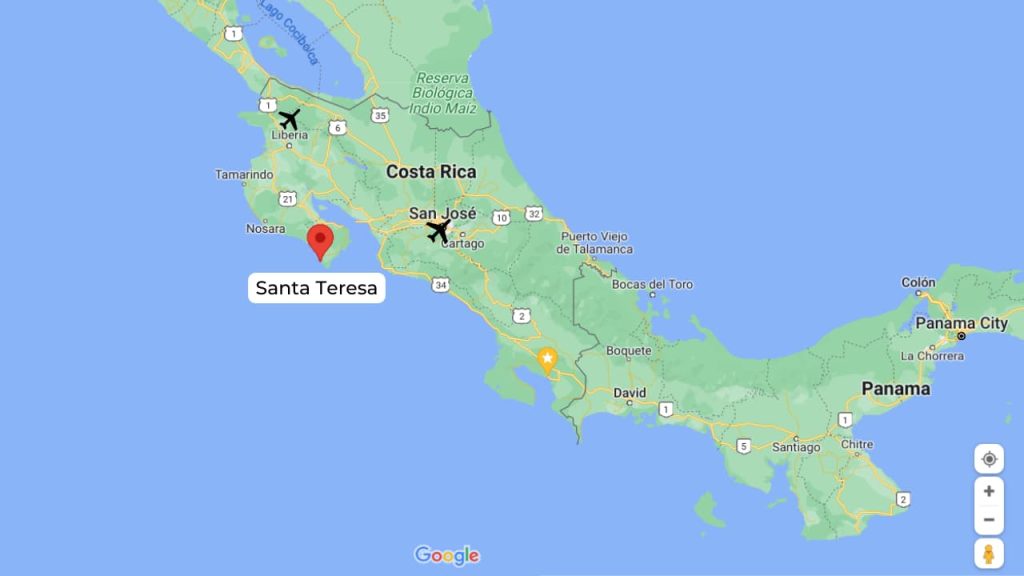 The fastest way to reach Santa Teresa by car is by using Route 27, which will take you to Puntarenas downtown in around one hour, depending on traffic and weather conditions.
At the very end of Puntarenas town, you can find the Ferry Station, where you need to buy the tickets for the next ferry to Paquera and make the line to get into it.
The ferry terminal in Puntarenas is situated at the end of a narrow strip of land, about 2 km away from the town center.
It's important to ensure that you board the correct ferry: if you're headed to Santa Teresa, Malpais, or Montezuma, you'll need to take the ferry to Paquera; for Samara and Nosara, take the ferry to Naranjo.
You can find the schedules, rates, and where to buy the tickets for Santa Teresa's Ferry online here: Visit Costa Rica
Depending on the time of the year the schedules vary, however it is always advisable to plan your time based on the ferry hours.
The ride on the ferry is very nice, and it takes around 45 minutes.
After getting off the ferry, you have to follow the road down to Cobano and then head to the crossroads at Playa Carmen, to the right you will reach Santa Teresa, to the left is Mal País.
The total time could be around 4 hours.
If you decide to rent a car in Costa Rica for your vacation in Santa Teresa, we do advise renting a 4×4.
You can also rent a car and have it waiting for you at the SJO or Liberia International Airport.
How to get to Santa Teresa?
2. Private Transfer from the Airport to Santa Teresa
If you want to ensure smoother, convenient, and efficient travel to Santa Teresa, avoid dealing with issues such as delayed arrival, parking problems, and looking for directions, you should consider booking a Private Shuttle to Santa Teresa.
Affiliate Link Powered by Viator
Affiliate Link Powered by Viator
3. Take the Bus to Santa Teresa
Two direct buses depart from San Jose and Santa Teresa every day, one at 6 am and one at 2 pm. Transportes Cobano runs the service, the price per person is approximately $12.00.
The journey takes 6 hours in total and the bus terminal is located in ¨La Coca Cola¨ in San Jose downtown. Another option using public transportation is taking buses going to Puntarenas, once in there, take the ferry to Paquera, and then take the bus from Cobano to Mal País/Santa Teresa, which runs twice a day at 10:30 a.m. and 2:30 p.m.
Transportes Cobano Telephone number: +506 2221-7479
You can also check "La Terminal" website, where you can check schedules and book online.
Where to stay in Santa Teresa?
Santa Teresa offers a range of accommodation options to suit all budgets and preferences. Whether you're looking for a luxury resort or a budget-friendly hostel, there's something for everyone in this beach town.
Luxury Accommodations in Santa Teresa
Luxury travelers will appreciate the town's high-end resorts and villas, which offer stunning ocean views, private pools, and top-notch amenities.
Some of the best luxury accommodations in Santa Teresa include:
Mid-range Accommodations in Santa Teresa
Mid-range travelers can find plenty of affordable options in Santa Teresa, such as boutique hotels, beachfront bungalows, and guesthouses. These properties often offer comfortable rooms, outdoor pools, and easy access to the beach. Some of the best mid-range
accommodations in Santa Teresa
include:
Budget Accommodations in Santa Teresa
For budget travelers, Santa Teresa has a variety of hostels and guesthouses that offer shared dorms and private rooms at affordable prices. These properties often have a communal kitchen and a social atmosphere, making them ideal for solo travelers or groups. Some of the best budget accommodations in Santa Teresa include:
No matter where you choose to stay in Santa Teresa, you'll be surrounded by natural beauty and a laid-back atmosphere that will make you feel right at home.
Things to do in Santa Teresa
Santa Teresa is a very popular surfing destination in Costa Rica, and is also home to a large amount of wildlife.
It has a lot of great adventures to offer, the best tours and things to do in Santa Teresa include:
Bioluminescence Kayak and boat Tours
Sunset Boat and Cruise Tours
Mangrove Tours
Horseback Riding
Snorkeling
Hiking
Fishing
Bird watching
Surfing
From exploring the lush rainforest to surfing the famous waves of Playa Santa Teresa, you'll find the perfect activity for all adventure-seekers and nature enthusiasts.
is Santa Teresa Costa Rica Safe?
The people here are very friendly and as long as you use your common sense, you should be able to enjoy a worry-free vacation.
Most crime in Santa Teresa is petty theft, so we recommend you only carry the valuables that you really need, if you can, leave your passport in the hotel safe, And keep your cash and cards in different places in case they do get stolen.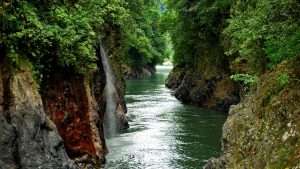 Tours
Pacuare River The Pacuare River is widely considered one of the best rafting destinations in
Read More »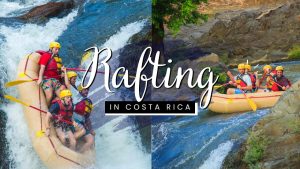 Tours
Rafting in Costa Rica Rafting in Costa Rica is a popular adventure tour among tourists
Read More »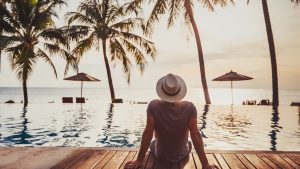 Hotels