La Leona Waterfall Costa Rica
Are you an adventurous traveler seeking hidden natural wonders in Costa Rica? Then you shouldn't miss La Leona Waterfall Costa Rica.
The waterfall water comes from Rio Blanco (White River) which finds its source at the foothills of the Volcano Rincon de la Vieja.
The waterfall is on a private property owned by a local family, located in the town of Curubandé, 25 minutes away from Liberia, Guanacaste.
The hike to La Leona Waterfall takes about 3 hours round trip, from start to finish.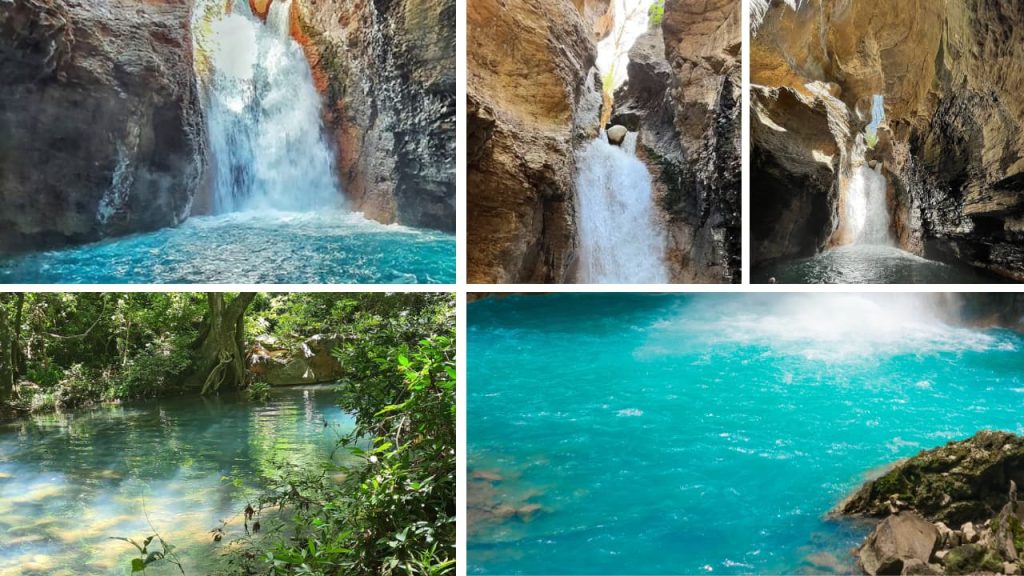 The only way to visit the waterfall is by booking a guided tour since walk-ins are not accepted and to enter the site you must make a reservation in Advance.
 You can book La Leona Waterfall hiking tour online, you'll find the booking link below so you can secure your spot now, free cancellation and "book now – pay later" options are available.
 The hike is not easy but visiting la Leona waterfall is completely worth it. You'll have to cross rivers, caves, and even swim in the river to arrive at the Waterfall.
The expert guides will be with you at all times to ensure your safety and help you navigate the challenging terrain.
The guided hiking tour takes you on an adventure through the jungle trails around the Rincon de la Vieja Volcano to find this famous and totally worth-it hidden waterfall and its natural swimming pool where you can go for a refreshing swim.
 There's a private parking lot at the Leona Waterfall Tour Operator office in Curubande where you can leave your car safe while you do the hike.
Tours usually start at 8:45 AM at their office in Curubande, they will take you on a 4WD ride for about 1 km to the entrance of the waterfall trail, and there is where the hike begins.
 This is a hike for adventure lovers, if you want easy trails this is not the tour for you.
You'll have to climb, get wet, and swim across caves and the river to finally reach the waterfall.
La Leona Waterfall hike is ideal for athletic and adventurous travelers who want to experience the natural playground around Rincon de la Vieja Volcano.
Affiliate Link Powered by Viator
What to wear to visit La Leona Waterfall
The Hike to the waterfall is an off-the-beaten-path kind of tour! So don't expect easy-groomed trails… you will get wet!
To visit la Leona Waterfall you will need:
Waterproof hiking shoes
Comfortable clothes you don't mind getting wet.
A swimsuit.
Waterproof Camera or Cellphone.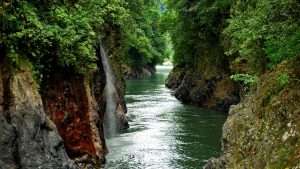 Tours
Pacuare River The Pacuare River is widely considered one of the best rafting destinations in
Read More »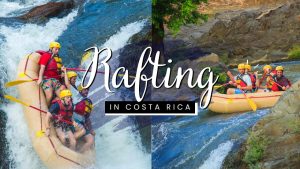 Tours
Rafting in Costa Rica Rafting in Costa Rica is a popular adventure tour among tourists
Read More »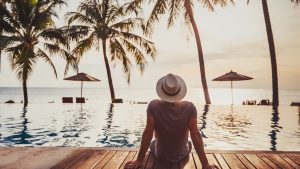 Hotels