Cave tours in Costa Rica offer visitors a rare glimpse into a mystical underground world.
Spelunking in Costa Rica is an extreme adventure sport on the rise, during a caving tour you can expect to see amazing rock formations, pools of water with tiny fish, crabs, bats, spiders, crickets, marine fossils, and various colorful frogs.
At several locations, the ceiling of the cave opens and you will be standing in amazing shafts of pure sunlight that illuminate the cave and all its wonders.
Costa Rica is home to some truly exceptional caves but the most popular and well known are the venado caves and Barra Honda National Park Caves.
During a Cave Tour you'll have the chance to discover stalactites and stalagmites, caverns, rivers, fossils, and strange subterranean creatures.
 If you love adventure you may find useful to read Best 10 Adrenaline and extreme tours in Costa Rica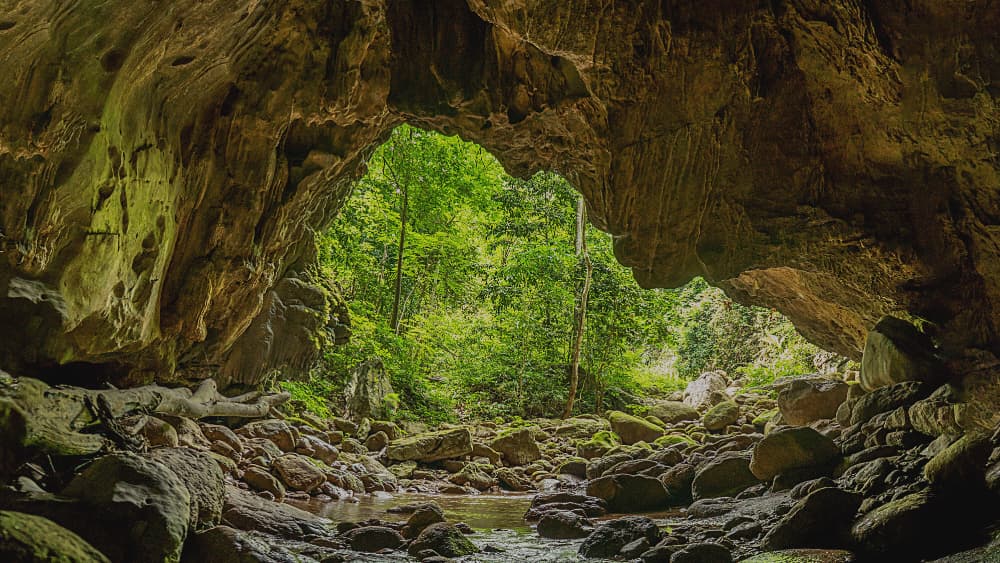 Formed 15 or 20 million years ago, during the Miocene age, they were under the level sea and reached the surface due to movements of the tectonic plates.
They were discovered by natives and are formed by stalactites, stalagmites, and limestone stones.
The entrance to the caves was opened in 1962, and it consists of twelve stays of diverse sizes, some of them are quite narrow and low, that's why sometimes is necessary to cross underground rivers.
Exploring them is an exciting adventure for people who don't care to get wet and muddy.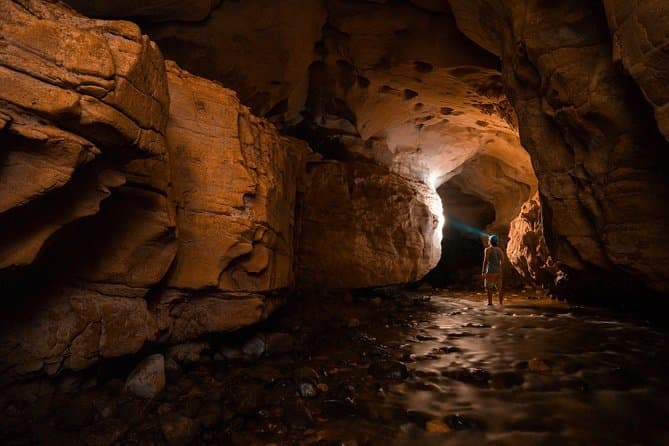 The Venado Caves are 45 minutes away from La Fortuna.
Underground trails and passages will take you through several different caves to explore a world indifferent to the light.
With lanterns to illuminate your way, as well as the necessary gear, you will enter this labyrinth of ancient underground rivers and sea beds, now exposed after millions of years.
You'll discover formations such as:
La papaya
El coral
El altar
El Parto (The birth)
 You'll also discover stalactite and stalagmite rock formations that are common inside the caves, some of which hang from the rocky ceiling and others emerge from the ground.
Large colonies of bats inhabit the caverns, as well as frogs and crabs.
At the end of the tour, you can enjoy a delicious snack of fresh fruit. This is a truly unique experience in Costa Rica. Get Ready to get wet and dirty and discover this incredible underground world!
Barra Honda caves range from a few feet to over 780 feet (240 meters) deep.
They were formed by erosion and consist of 300 meters of reef rock with an elevation caused by tectonic defects 60 million years ago.
Until the caverns were discovered and explored in the late sixties, many believed that Cerro Barra Honda was a volcano because of the roaring sounds made by the bats as they departed the caverns en masse, and the fumes from the caves they occupied.
With a local guide, enjoy a day trip to Barra Honda National Park. Explore the park's limestone caverns with their soda straws, needles, curtains, terraces, cave grapes, pearls, roses, stalactites, stalagmites and other calcareous formations.
Look for coatis, agoutis, anteaters and monkeys along the trails and in the cloud canopy.
A minimum of two people per booking is required.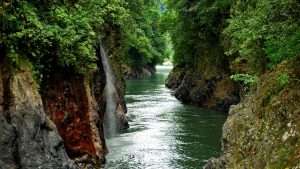 Tours
Pacuare River The Pacuare River is widely considered one of
Read More »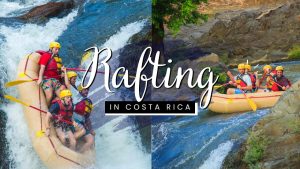 Tours
Rafting in Costa Rica Rafting in Costa Rica is a
Read More »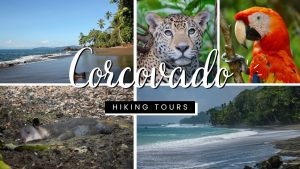 Tours
Corcovado National Park Tours Looking for an adventure-packed journey that
Read More »