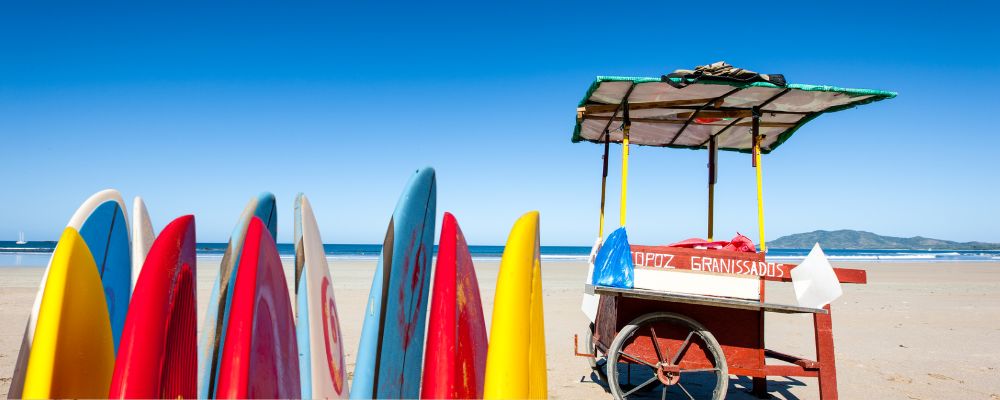 If you are wondering about things to do in Tamarindo, you've come to the right place, I'll tell you everything about all the fun tours you can book in one of the most popular destinations in the north of Costa Rica.
Tamarindo is a famous beach town in Costa Rica, and it's best known as a great surfing and party spot! So if you're spending New Year's Eve in Costa Rica, this is one of the best destinations to be during that time of the year.
 This area has a lot of fun excursions and natural wonders to offer, so chosing what to do could be a little difficult, therefore in this article I'll help you decide which one to chose based on other travelers reviews and the best value for your money.
The top tours in Tamarindo include: Sailing Cruises, Surfing Lessons, ATV Tours, Fishing Charters, turtle nesting excursions, diving, snorkeling, zip-lining, sightseeing boat tours, horseback riding, stand-up paddle, yoga and more.
If you don't want to go on a tour and prefer to explore the area by yourself there are also Kayak and Bike rentals.
In this article I'll show you everything you need to know about the most popular Tamarindo Tours to help you decide the best activity for you.
Top Excursions in Tamarindo
Best Things to do in Tamarindo
From surfing to wildlife sightseeing, Tamarindo has something for everyone.
Here are the top 10 things to do in Tamarindo, I'll tell you everything you need to know to book the best adventures in this area.
From the excitement of catching a sailfish to the calming effects of a yoga class, I got you covered.
So, don't forget your sunscreen and get ready to experience the best that Tamarindo has to offer!
Surfing:

Tamarindo is a popular spot for surfers of all levels. Whether you're a beginner or an experienced surfer, you can take a lesson with the Tamarindo surf school or rent a board and catch some waves on your own.

Wildlife watching:

This destination is home to a diverse array of wildlife, including monkeys, sloths, and exotic birds. Take a guided tour to see these animals in their natural habitat, or book a Sailing Cruise to see dolphins and sea turtles up close.

Fishing:

Tamarindo is also known for its great sportfishing charters. You can catch a variety of fish, such as sailfish, marlin, and tuna, by booking a charter with one of the local fishing companies.

Nightlife:

with a variety of bars, clubs, and restaurants to choose from Tamarindo's nightlife is legendary. Whether you're looking for a wild night out or a more laid-back evening with friends, you'll find something to suit your taste.

Visit the National Park:

Tamarindo is a short drive away from the Marino Las Baulas National Park, a protected area that is home to one of the most important leatherback turtle nesting sites in the world.

Horseback Riding:

You can explore Tamarindo and its surroundings on a horseback riding tour, book a guided excursion and discover hidden beaches, lush jungle, and beautiful views.

Take a cooking class:




Learn the secrets of traditional Costa Rican cuisine and take a cooking class to bring back home a piece of the Pura Vida.

Yoga and wellness:

Tamarindo offers a variety of yoga classes and wellness retreats to help you relax and recharge.

Take a sunset cruise:

Tamarindo offers beautiful sunsets over the Pacific Ocean, and there's no better way to experience them than by taking a sunset cruise. Enjoy the scenery, drinks and live music, and make memories that will last a lifetime.

Shop at the local markets:

Tamarindo has a variety of local markets where you can find souvenirs, handmade crafts, and local produce. Take a stroll around the markets and find unique gifts to bring home or a piece of Costa Rican culture.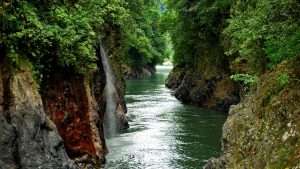 Tours
Pacuare River The Pacuare River is widely considered one of the best rafting destinations in
Read More »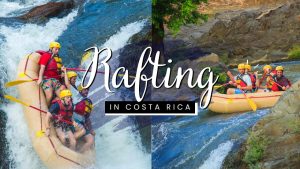 Tours
Rafting in Costa Rica Rafting in Costa Rica is a popular adventure tour among tourists
Read More »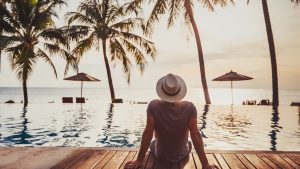 Hotels