Tortuguero, Costa Rica, which can be translated as Land of Turtles, is a village on the Northern Caribbean coast of Costa Rica in the Limón Province. It gave its name to the neighboring Tortuguero National Park. The village is situated on a sand bar island, separated from the mainland by Tortuguero River and bordering the Caribbean Sea. Tortuguero is renowned for its navigable canals that run through the rainforest in the national park, and has such earned the nickname of 'Central America's Amazon'.
The beaches around Tortuguero are key nesting sites for four species of sea turtle, including two critically endangered species.
The small village, which can be reached only by boat or airplane, is sustained almost entirely by eco-tourism. Population is estimated around 1200-1500.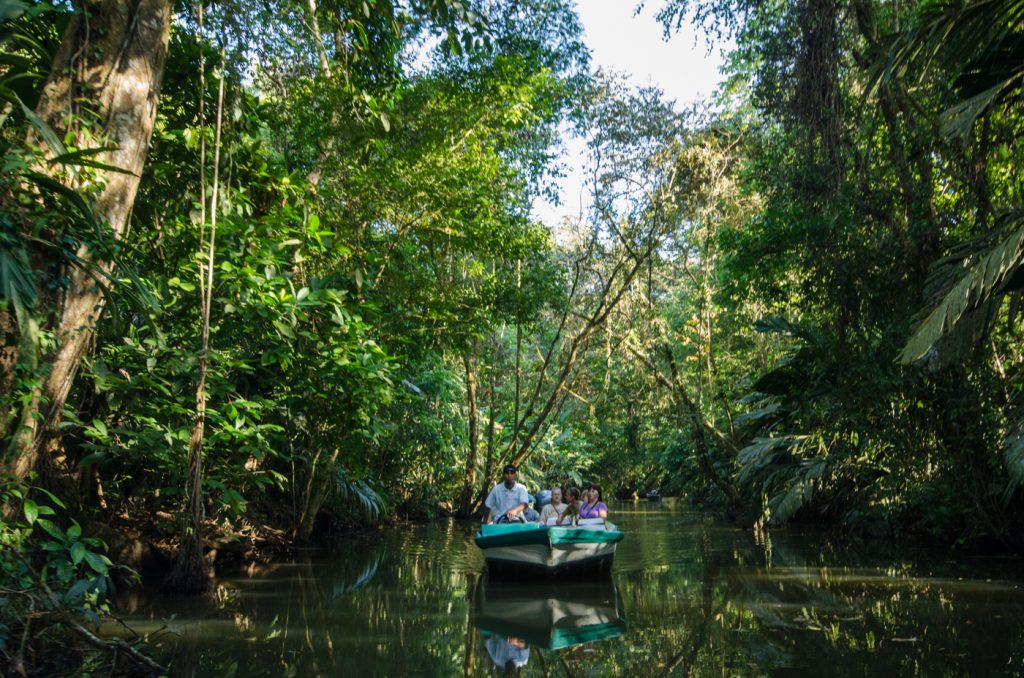 The National Park is also host to an incredible biodiversity of insects, resident and migratory birds, and mammals, including jaguar and four species of monkey. Accordingly, there are four biological stations — the John H. Phipps Biological Field Station, the Caño Palma Biological Research Station, the ASVO station (ASociación de VOluntarios para Servicio en Areas Protegidas) and the GVI Jalova Biological Station — which operate from the area immediately around the village and concentrate on research and conservation of the local ecology, particularly the turtles.
So now check our list with the best places to stay in Tortuguero, from luxury lodges to backpackers hostel.
Tortuguero Hostel & Backpackers