Costa Rica All Inclusive Resorts
 If you are dreaming about the perfect family vacations, then you need to read this blog post about the top ten Costa Rica All Inclusive Resorts.
 Trying to plan the best you can your vacations, so you don't have to worry about anything?, deciding where to stay, and what type of accommodations to chose, so everyone in your group is happy?
Costa Rica is a place to relax, so before coming here, we want to help you plan your Costa Rica trip  by listing only the best All-Inclusive Hotels in Costa Rica, so everything related to this beautiful tropical country makes you feel nothing more than good vibes.
Traveling to Costa Rica with your family can be a truly unforgettable experience. You can help make the trip even more special by picking the right All-Inclusive Resort and creating memories to last a lifetime, in a place as exotic as your imagination.
Costa Rica is one of the most popular tourist destinations in the world, it's home to some of the most breathtaking beaches and views found anywhere, most resorts are located in the most beautiful locations, giving you a chance to experience everything this country has to offer.
Find out more about these all-inclusive resorts in Costa Rica, so you can start planning your dream vacation:
1. The Westin Reserva Conchal - Costa Rica All Inclusive Resorts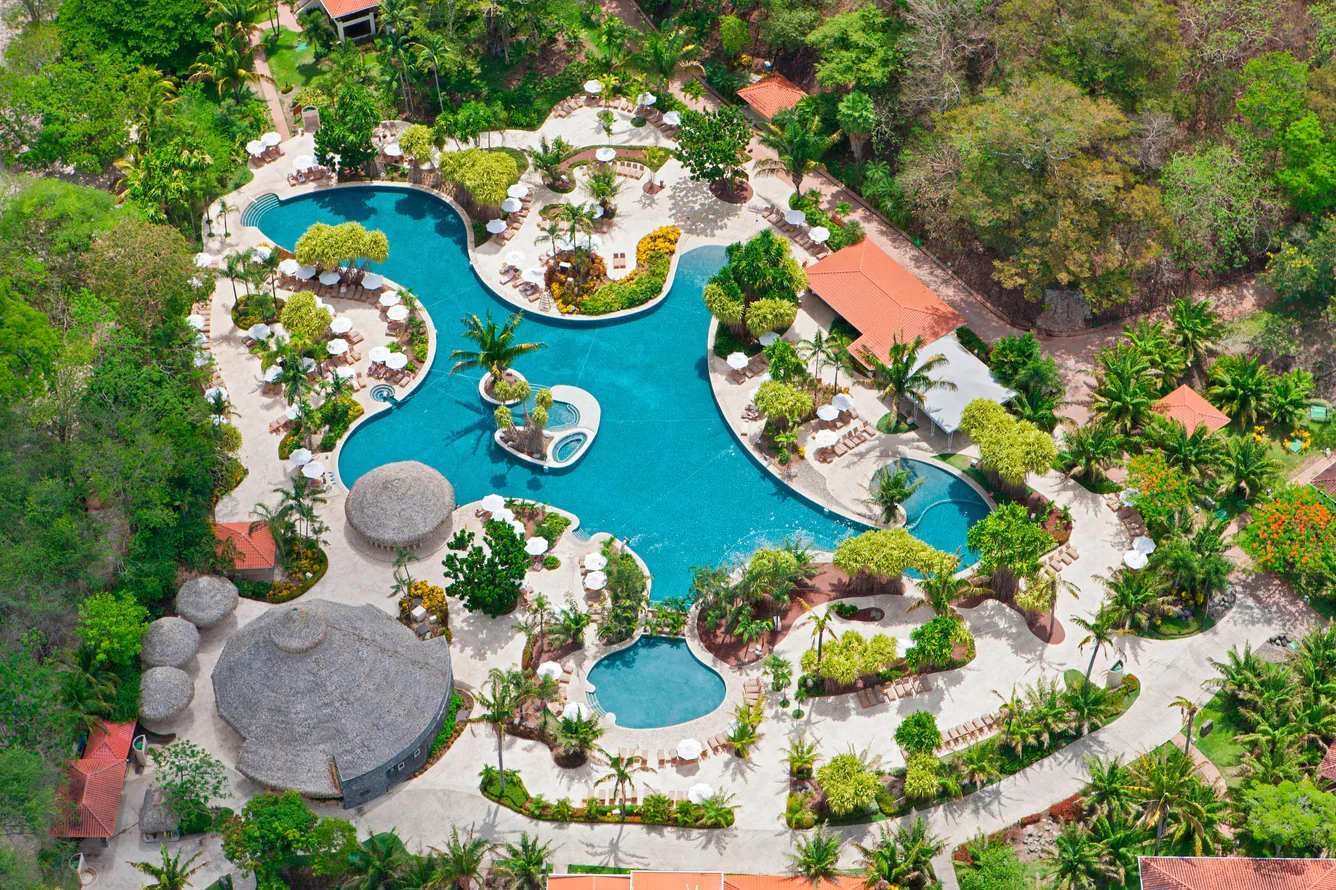 This luxury all-inclusive resort and spa is set on Playa Conchal Beach, 15 minutes away from Tamarindo Beach, and is the perfect option for your family vacations.
This vibrant hotel boasts a prime location on the pristine beaches of Playa Conchal. Explore nearby attractions including the beautiful, secluded beaches of Tamarindo or Las Baulas National Park.
This all-inclusive resort in Costa Rica features 7 different restaurants.
Alcoholic and non-alcoholic beverages are included in the rate.
The best moment to enjoy a perfect beach holiday is from December to April.
Their freshwater pool is one of the largest in Central America.
The Westin Reserva Conchal All-Inclusive Golf Resort Spa is set on 2,400 acres nestled between lush forests and the Pacific Ocean.
2. Planet Hollywood Costa Rica, An Autograph Collection All-Inclusive Resort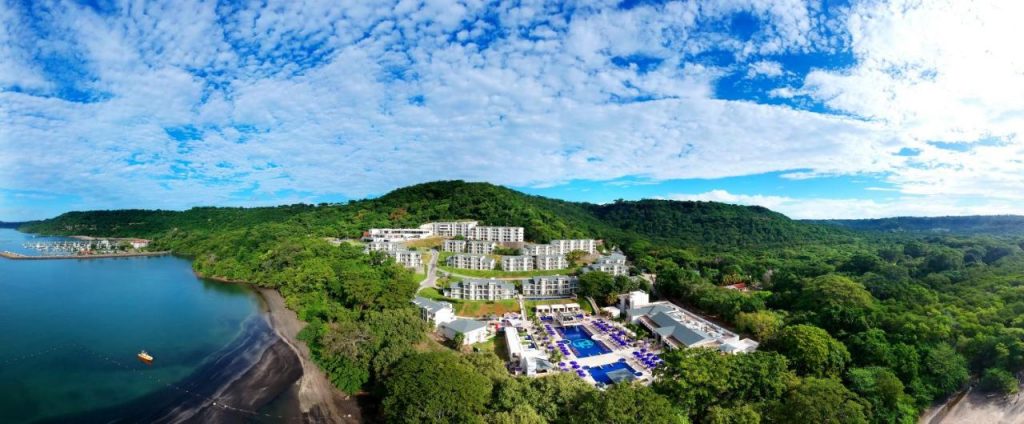 Enjoy themed experiences in this natural and breathtaking beachfront setting on the Pacific coast of Costa Rica.
Planet Hollywood Beach Resort Costa Rica is located Tamarindo 50 minutes away from Tamarindo and 35 minutes from Playa Conchal.
This All Inclusive resort offers 7 excellent dining options:
Overtime Sports Bar
Guy's! Burger Joint
So Cal Gourmet Food Emporium
East Sushi & Teppanyaki Bar
Sunset Strip Steakhouse & Grill
Blue Star Tex-Mex Cantina
Gusto Italian Trattoria
Inside the property, you'll be provided with transportation from each room to any of the hotel locations.
The swimming pool is located 150 meters from the beach.
3. Secrets Papagayo All Inclusive - Adults Only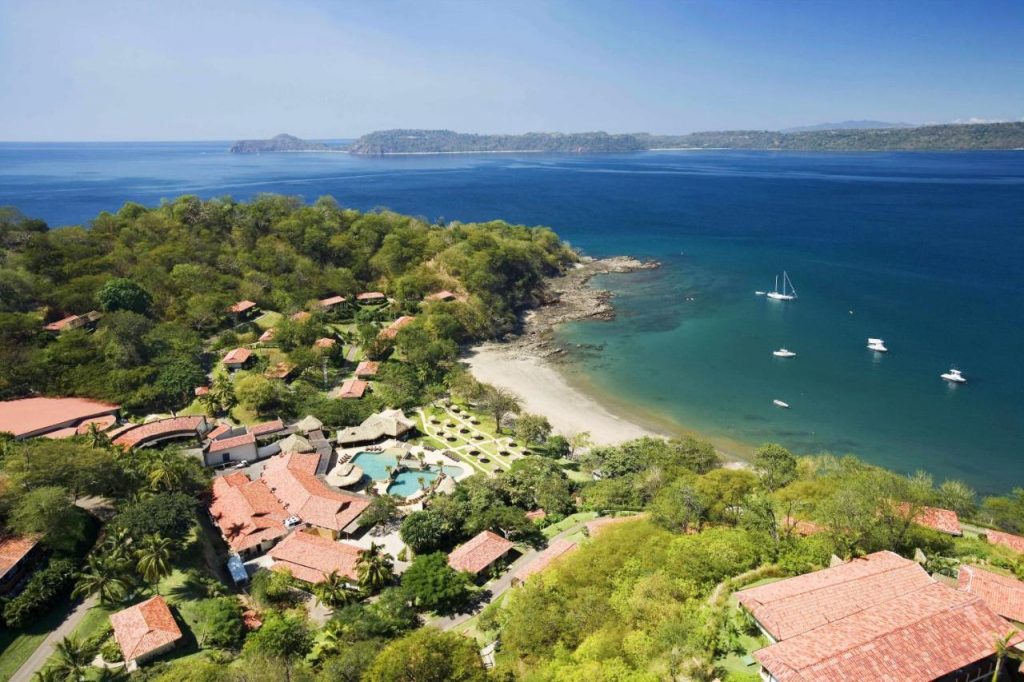 Secrets Papagayo All Inclusive is located on the Papagayo Peninsula, just 20 minutes from Liberia International Airport. This adults-only oasis sits on a black volcanic sand beach bordered by lush green hills and the azure waters of the Gulf of Papagayo.
Nestled into a private beach cove in the lush Papagayo Peninsula, this chic, adults-only resort combines understated sophistication with luxury amenities.
Guests can enjoy unlimited meals and beverages at 5 gourmet dining options.
The Secrets Papagayo also features luxury accommodations with stunning ocean views and picturesque jungle views.
4. Dreams Las Mareas - Costa Rica All Inclusive Resorts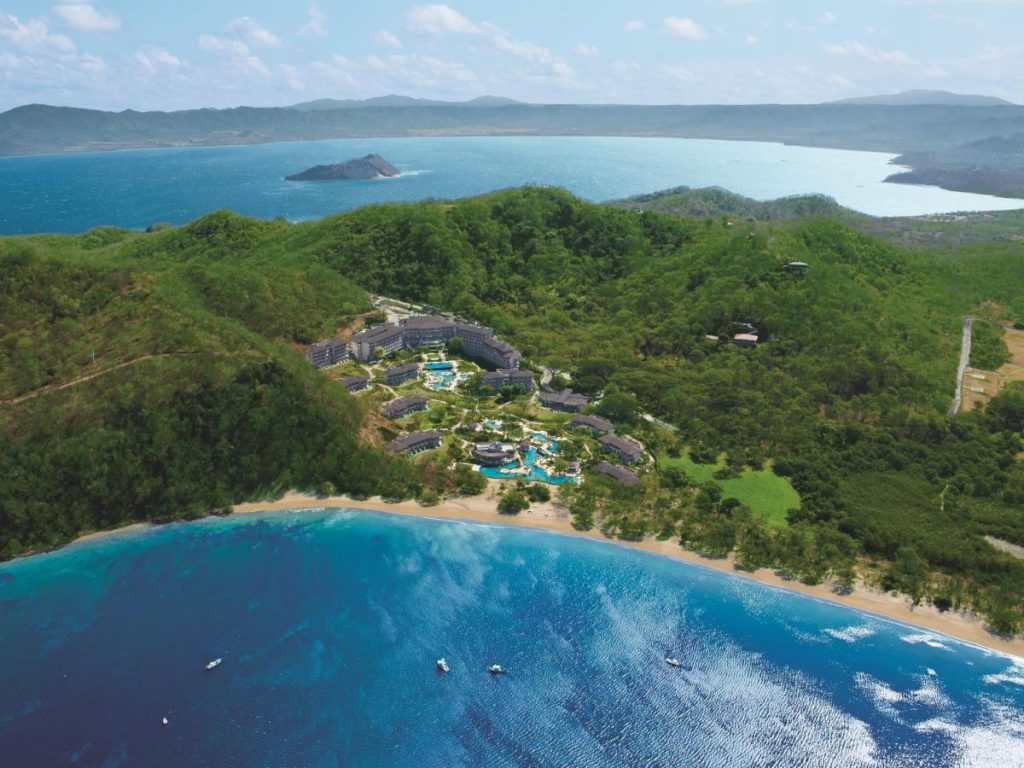 Set along a beautiful Costa Rican beach, Dreams Las Mareas is the perfect All Inclusive resort to get away from it all. The resort sits on Playa El Jobo in Guanacaste and features 250+ stunning, tropical accommodations–each outfitted with all the amenities needed for an unforgettable stay–and offers a world of options for couples and families.
Enjoy an all-inclusive vacation experience on the Playa El Jobo in Guanacaste, Costa Rica, at the Dreams Las Mareas resort where you can indulge with limitless dining and drinks, relax by the pool, explore the beach or simply retreat to your luxuriously appointed suite.
 Everything is included with your stay – from best-in-class service and gourmet restaurants and top-shelf drinks to endless day and nighttime activities.
This All Inclusive Costa Rica resort provides the ultimate backdrop for unparalleled pampering, family fun and lasting memories.
5. Occidental Tamarindo All Inclusive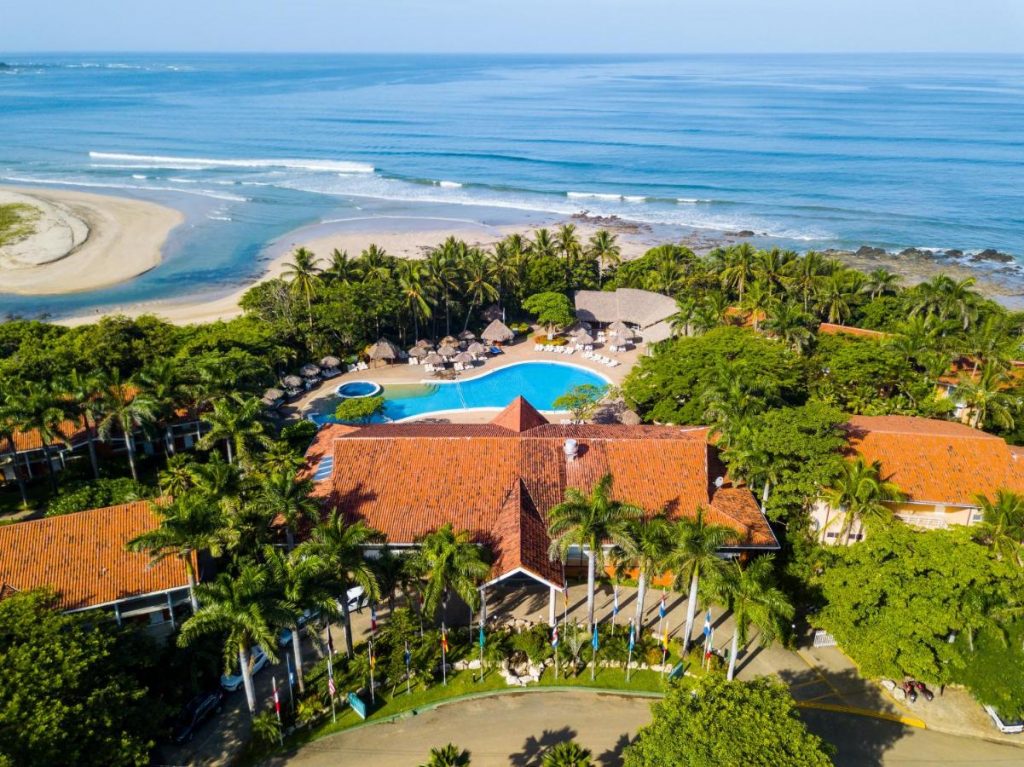 Formerly called Barceló Langosta Beach, it is located on the spectacular Langosta Tamarindo Beach, ideal for families and honeymoons, Wide range of cuisine with 2 bars and 3 restaurants.
This All-Inclusive beachfront hotel in Costa Rica boasts fantastic views of the beach and the beautiful sunsets.
It's the ideal resort for surfers and nature lovers and is also the perfect setting for a dream family holiday.
6. Riu Palace Costa Rica - All Inclusive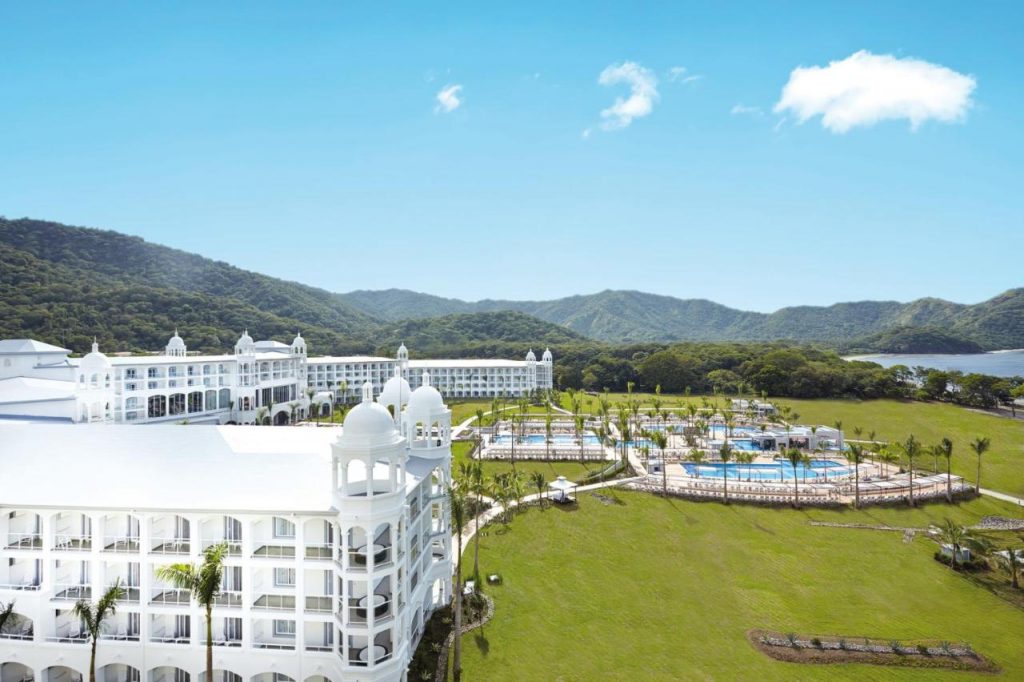 The Riu Palace Costa Rica is located in Guanacaste.
This all-Inclusive hotel has four spacious swimming pools, one of them with a swim-up bar, jacuzzi, gym, sauna, and a wellness center.
It offers a variety of water activities such as diving, fishing windsurfing, sailing, snorkeling equipment, and kayaks, so you can enjoy the pacific waters.
7. Fiesta Resort All Inclusive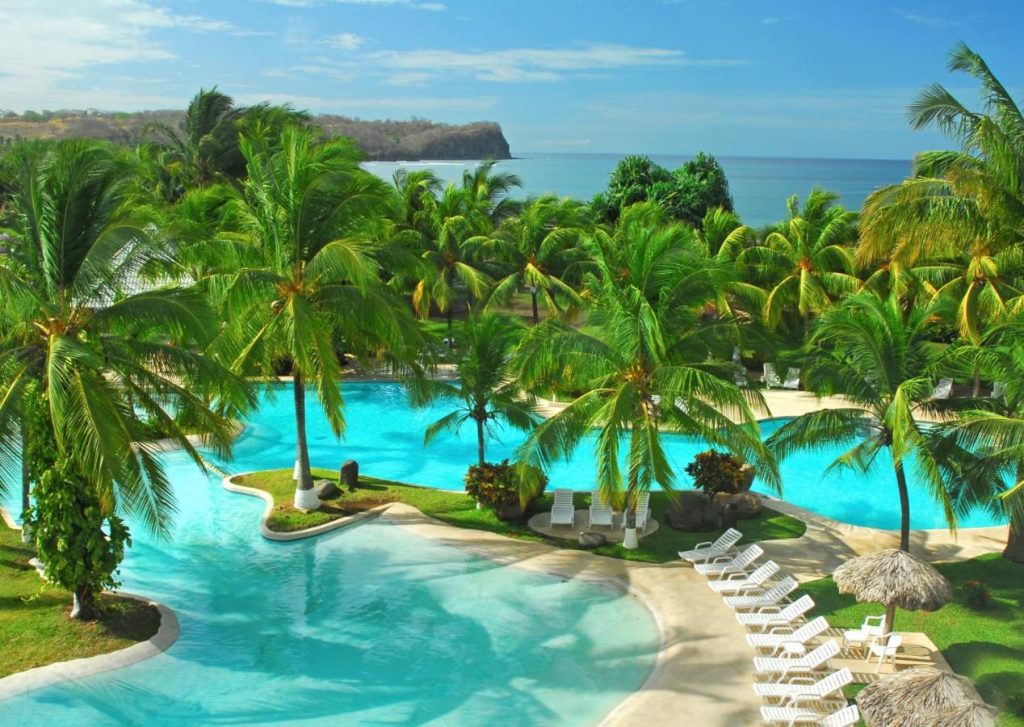 This Family-friendly beachfront all-inclusive resort located in Puntarenas is framed by tropical gardens, five swimming pools, and a dark volcanic sand beach overlooking the bright blue Pacific Ocean.
It has 4 restaurants and 7 bars and a huge assortment of activities from dawn to dusk, including games, sports, and cultural activities, featuring pool aerobics, dancing, cocktail classes, and much more.
8. Best Western Jaco Beach All Inclusive Resort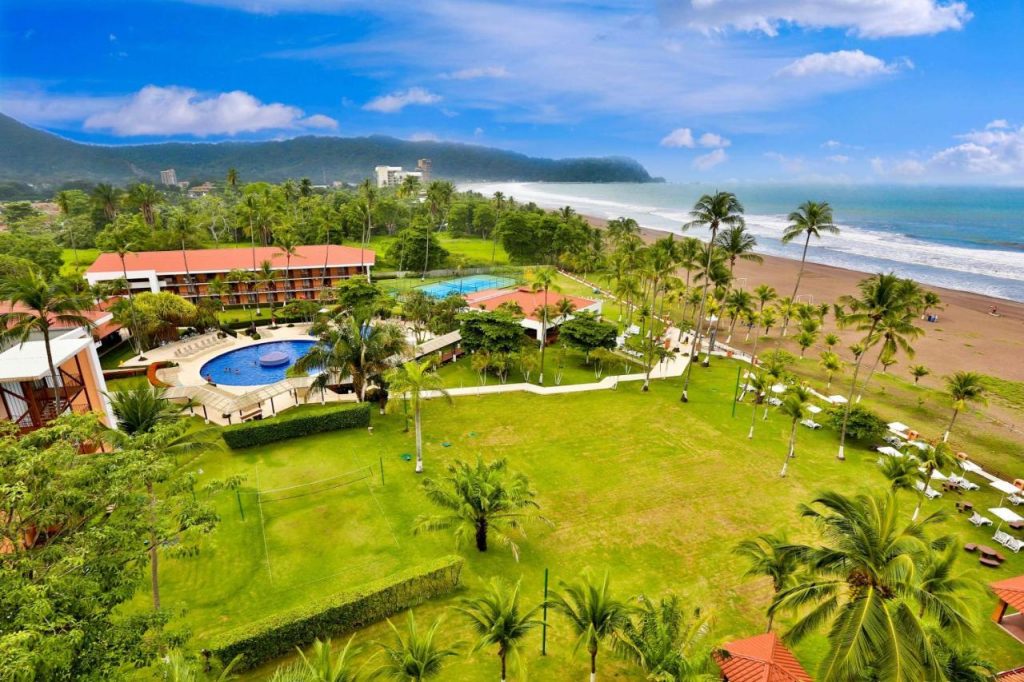 Best Western Jacó Beach All-Inclusive Resort is located within walking distance from downtown Jacó and is an inviting retreat for your Costa Rica family vacation.
Boasting a spectacular beach view, and relaxing, tropical ambiance, it offers an unforgettable experience in one of Costa Rica's most popular beach destinations.
Enjoy unlimited meals and beverages while overlooking the sparkling Pacific Ocean features a swimming pool and beautiful tropical gardens
This Jacó all-inclusive resort offers exciting activities for guests of all ages, as well as beachfront pools, tennis, and volleyball courts.
Best Western Jacó Beach All-Inclusive Resort in Costa Rica is ready to ensure a relaxing and memorable stay.
9. Hotel Punta Leona All Inclusive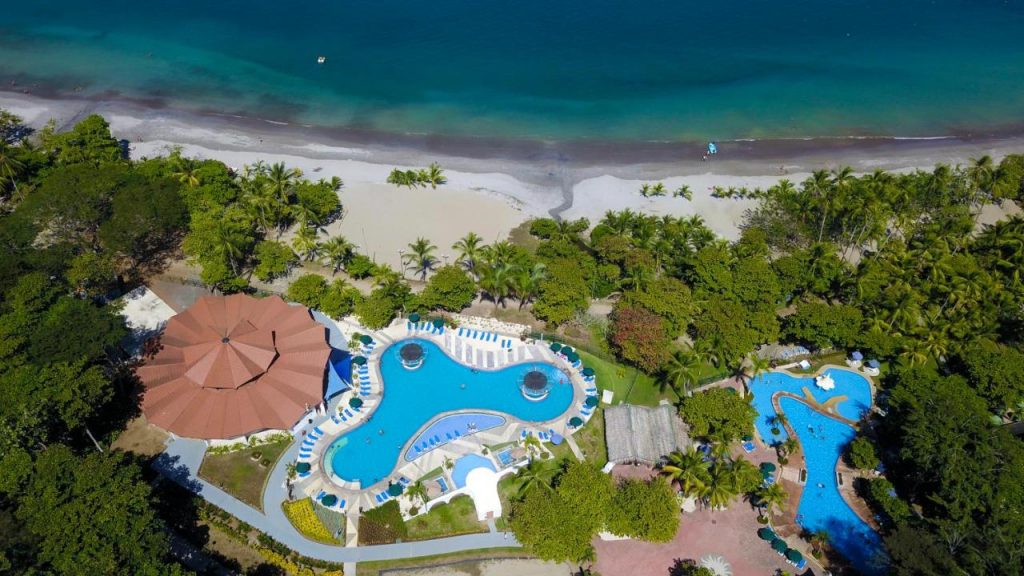 Hotel Punta Leona has a very nice private beach, located in Jacó, only 2 hours away from San José. It's a beachfront all-inclusive resort surrounded by the spectacular Costa Rican rainforest, the beautiful "Playa Blanca" beach with white sand, and the Pacific Ocean.
This resort is a fantastic place for nature lovers and bird watchers.
They have 2 swimming pools, (one of them is for kids)  but Playa Blanca is so beautiful you will want to spend your time relaxing at the white sand beach.
There's only 1 all-inclusive restaurant on the property.
The Punta Leona Beach hotel in Costa Rica offers a variety of water sports you can enjoy during your stay. From a kayak tour with your friend, during which you may encounter dolphins, to boogie boarding or snorkeling.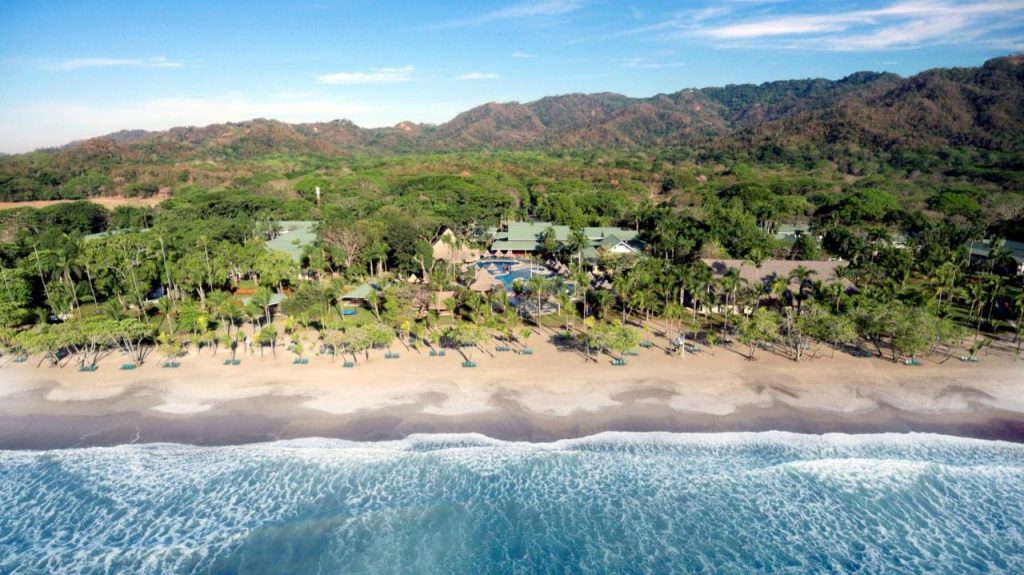 Barcelo Tambor is the biggest all-inclusive resort in the southern Nicoya Peninsula, and it was the first of its type in Costa Rica.
It has easy access to a secluded swimmable dark volcanic sand beach with pretty views and also has a beautiful outdoor pool complex, a kiddie pool, and a pool bar.
It's settled on an underdeveloped part of Costa Rica with lush mountains, colorful birds, and howler monkeys.
Watching the sunrise while hearing the wildlife sounds call out makes for a true Costa Rica moment.
Other Costa Rica All Inclusive Resorts by Destination
I hope you found the perfect resort for your romantic or family vacations, and before you go just let me give you a piece of advice:
Keep in mind that some resorts will take care of the airport transfer, accommodation, meals, and entertainment for a single payment, while others will only provide accommodation and beverages and meals, so read carefully about what is included on the "all-inclusive" package when booking your stay at your favorite Costa Rica all-inclusive resort.
Be prepared and bring some cash if relaxing at the beach or the pool is not enough for you. This way you will have options and feel more accomplished by the time you get back home from your dream Costa Rica Trip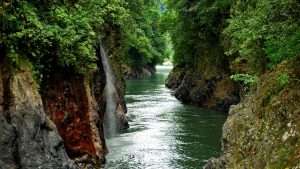 Tours
Pacuare River The Pacuare River is widely considered one of the best rafting destinations in
Read More »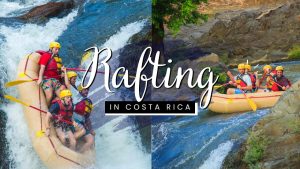 Tours
Rafting in Costa Rica Rafting in Costa Rica is a popular adventure tour among tourists
Read More »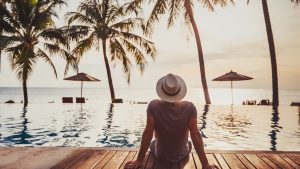 Hotels