Bioluminescent Kayak Tour
Experiencing Bioluminescence in Costa Rica can be one of the most spectacular night tours you can enjoy while in Costa Rica.
The Costa Rica Bioluminescent Kayaking Tour is one of the most popular, and during this tour you can see the plankton glow in the dark from your first paddle stroke, it's truly a magical experience not to be missed.
As the night grows dark, you will step into your very comfortable kayak, and get ready for a personal encounter with this remarkable phenomenon, discover how the ocean glows in some special Costa Rica destinations.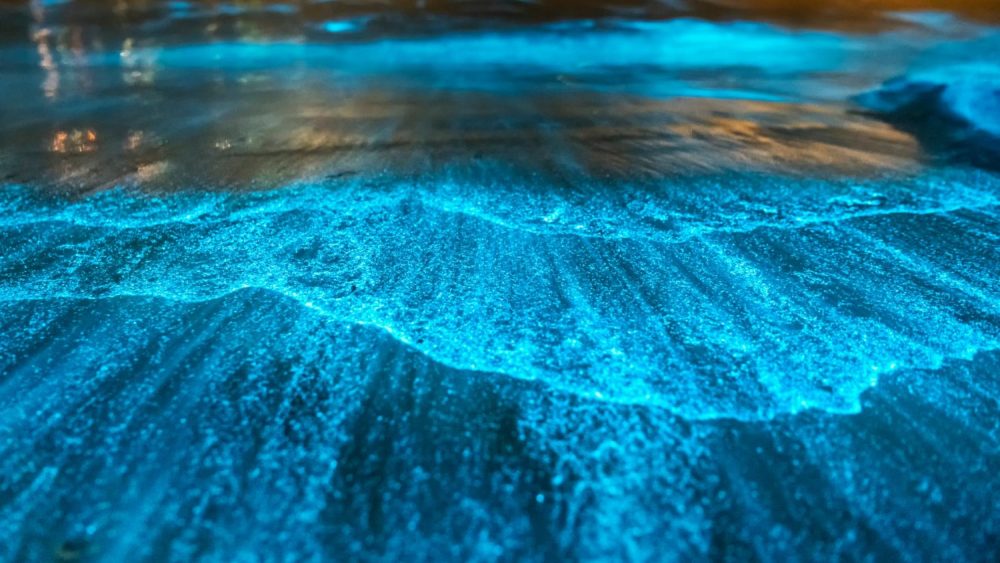 Best Places to See Bioluminescence in Costa Rica
There's 2 popular destinations in Costa Rica where you can enjoy bioluminescence, one of them is at Punta Cuchillos, Nicoya Peninsula in Guanacaste, and the other is at Puerto Jimenez, inside the Golfo Dulce Bay.
You can check more information and rates about this tours here:
Punta Cuchillos, Santa Teresa Bioluminescent Kayak Tour
There are only a few places in the world where bioluminescence can be seen year-round. And luckily for travelers to the Nicoya Peninsula, there is one such place here. Bioluminescence is a light created by living organisms through a chemical reaction, biological light.
In the gulf, it is the algae that create this magical effect. Upon being disturbed, the algae give off a burst of light. Since there are millions of them it looks like sparkles in the water. The wavelengths are in the blue to the green area and depending on the number of algae it will appear as bluish or greenish sparkles.
One of the best ways to see this phenomenon is to get a look from above, and kayaking is a great way to see it well. The algae will stick to your paddle, your hand, or floating debris glowing for many seconds if you encounter a strong patch.
When you kayak over shallow areas, fish will be scared up and it looks like fireworks underwater as they take off, leaving a trail of "fairy dust" in their wake.
 Check rates and availability at Santa Teresa Bioluminescent Kayak Tour
Golfo Dulce Bay Bioluminescent Kayak Tour
A guided night tour into one of the most amazing natural phenomena of the world. Launching before sunset, we paddle along Puntarenitas beach to view the sunset and usually a few wild bottle nose and spinner dolphins.
Once it is dark enough, watch how every stroke of your paddle leaves behind a glowing swirl of light or swim in glowing warm water from the beach. This adventure can only be described as magical.
 Check rates and dates at Golfo Dulce Bay Bioluminescent Kayak Tour
Best time of the year to see bioluminescence in Costa Rica
 Bioluminescence in Costa Rica can be seen all year round in Punta Cuchillos and the Golfo Dulce Bay, but the best time to see the ocean glowing in Costa Rica is five days after the full moon when the skies are dark, however, this doesn't mean you cannot see this effect during a full moon.
What's Glowing in the Costa Rica ocean
The ocean glows due to the Bioluminescent plankton floating under the surface and flash brightly when disturbed, possibly to scare off or distract predators. 
 Sea sparkle is made up of critters so tiny that a single drop of water can contain thousands of them, you can actually see them with a microscope or even a strong magnifying glass.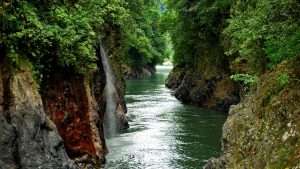 Tours
Pacuare River The Pacuare River is widely considered one of
Read More »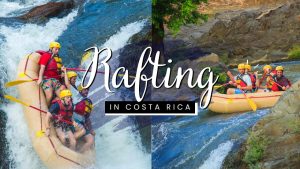 Tours
Rafting in Costa Rica Rafting in Costa Rica is a
Read More »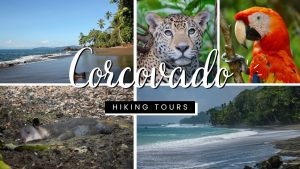 Tours
Corcovado National Park Tours Looking for an adventure-packed journey that
Read More »