If you're planning to spend October in Costa Rica, you should know that this month is one of the rainiest on the Pacific coast and one of the driest on the Carribean.
Hiking, surfing, and birding are among some popular activities you can enjoy in October.
The Arenal Volcano, one of Costa Rica's most renowned tourist attractions, is especially lovely in October.
The surroundings are lush and green, and the weather in must areas of the country is ideal for hiking and exploring the region.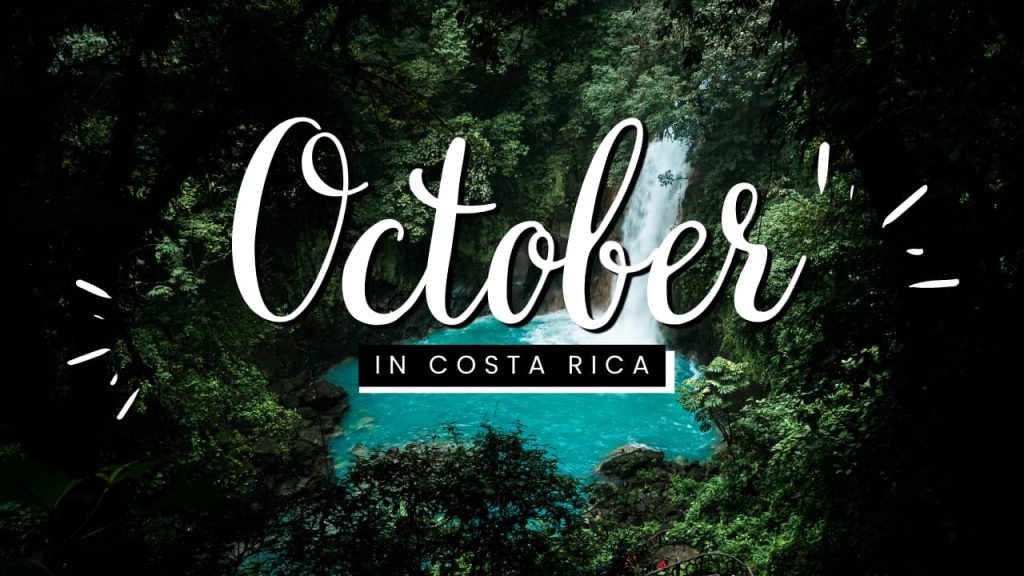 Reasons to visit costa rica in october
Tour operators and hotels usually give discounts during the rainy season.
With fewer travelers, popular sights and destinations will be more accessible and easier to enjoy.
You can find cheaper flights during the low season.
During the rainy season, it's often easy to find rooms in any hotel with only a day or two advance notice.
October is actually one of the driest months of the year on the Caribbean zone.
July through October is the peak nesting and hatching season for the green sea turtle in Costa Rica.
Costa Rica Weather in October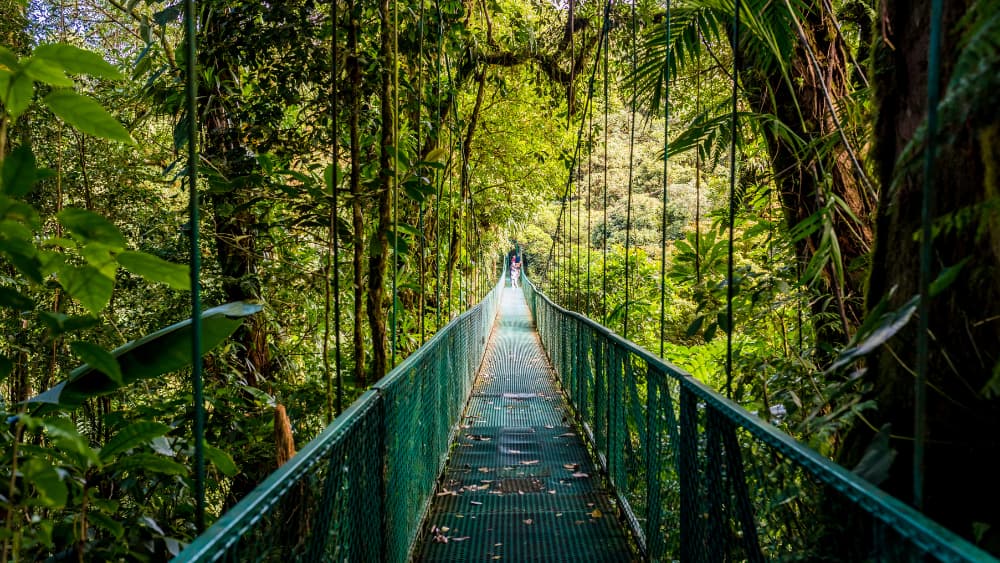 October is probably the least predictable month for weather in Costa Rica, and if you're wondering if it rains a lot, the answer is Yes, but this tropical country has only two seasons, dry and rainy (each one is 6 months long), October is the last month of Costa Rica's rainy season.
Even if the weather is very wet in the rest of the country, Costa Rica's Caribbean destinations are the sunniest during this time of the year, and due to this inverse of weather patterns, some accommodations on the Pacific will actually close for the month due to high rains, while Caribbean lodges are often booked up months in advance. 
The rain is often limited to a few hours each afternoon, so you can still enjoy plenty of beautiful sunny days while traveling during the green season.
Things to Do in Costa Rica in October
Turtle nesting and hatching season
October is the best month to visit Tortuguero and witness Olive Ridley turtles arribadas.
Catch the tail end of the whale watching season in Costa Rica
North Atlantic St Lawrence humpback whales frequent the Caribbean coast. The very best time to visit if you want to spot whales is between August and October.
Have a Thermal experience
 Staying on a Hot spring resort in Costa Rica offers travelers a chance to soak and relax in natural thermal pools with stunning views of the rainforest.
The following thermal resorts are the most popular among tourists:
Should I rent a 4x4 in October?
Some of the country's rugged roads become impassable without a 4×4 vehicle during the rainy season. If you're planning to rent a car for your vacation in Costa Rica in October, I really recommend getting a Four-wheel drive.
You may also want to read: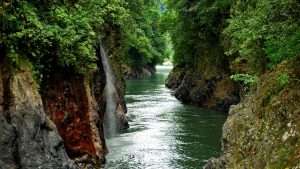 Tours
Pacuare River The Pacuare River is widely considered one of the best rafting destinations in
Read More »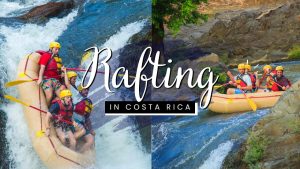 Tours
Rafting in Costa Rica Rafting in Costa Rica is a popular adventure tour among tourists
Read More »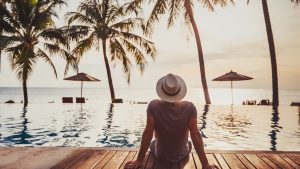 Hotels