This Golfito Guest House is owned by a very friendly couple, Claudio who is french, and Teresa, Costa Rican.
The house is located in a peaceful and quiet neighborhood, very close (400 m) to important stores such as  the hospital, the pharmacy, the supermarket, bus stops, the bank, and 2 ATM
How to get to golfito guest house
You can take a taxi and ask the driver to take you to "Carretera al Picnic, Casa de Claudio, el francés"
Or you can look for the directions on Google Maps by searching the name: Golfito Maison D'hôtes.
Here's a photo of the front door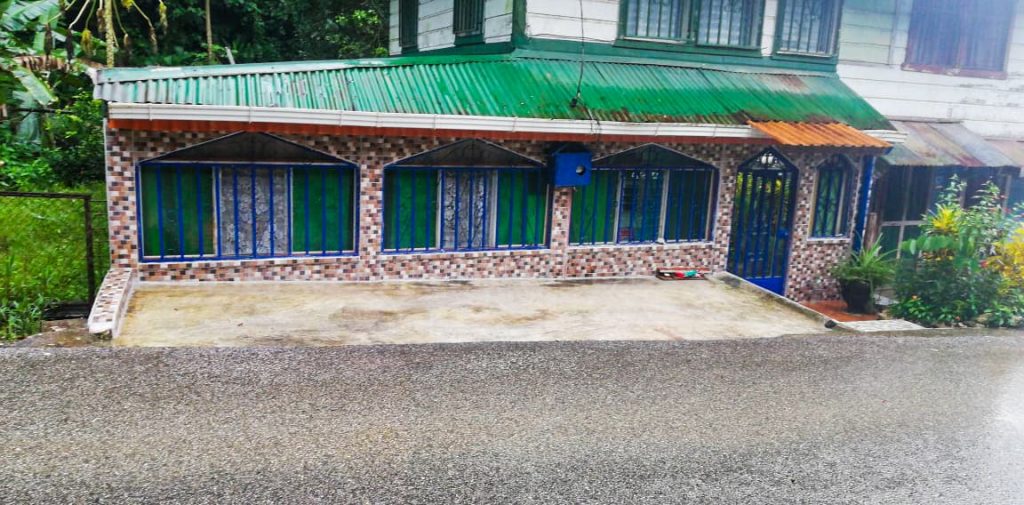 If you want to book at Golfito Maison D'hotes, please check rates, Room Types, and availability.
We speak Spanish, English, and French. 
If you prefer to have a whole house for yourself and your family you can also check the vacation home La Marsellesa in Golfito.
This house is just 200 m from the main road, it has wifi, 2 bedrooms ( 1 double bed in one room and 3 single beds in the other), kitchen with all the kitchen accessories, living room, and laundry area.