Four Seasons Resort Papagayo Costa Rica
Overlooking the Pacific Ocean and the northwest coastline, Four Seasons Papagayo Resort Costa Rica makes the most of its position on the Peninsula Papagayo.
At this coastal retreat with unparalleled proximity to nature, adventures of every kind are within easy reach.
 Four Seasons Papagayo resort is your launching pad into boundless adventures.
At Four Seasons Costa Rica, they believe in recognizing a familiar face, welcoming a new one and treating everyone they meet the way they would want to be treated themselves.
The moment you pass through the gates of this private enclave you are greeted with soaring palm trees and enthralling vistas of beckoning blue water—a grand entrance that's apropos for this magnificent destination. About 10 minutes later down a winding road through an Arnold Palmer–designed golf course and past grand homes of varying architecture, you, at last, reach Four Seasons Resort Costa Rica, the only Forbes five-star hotel in Central America.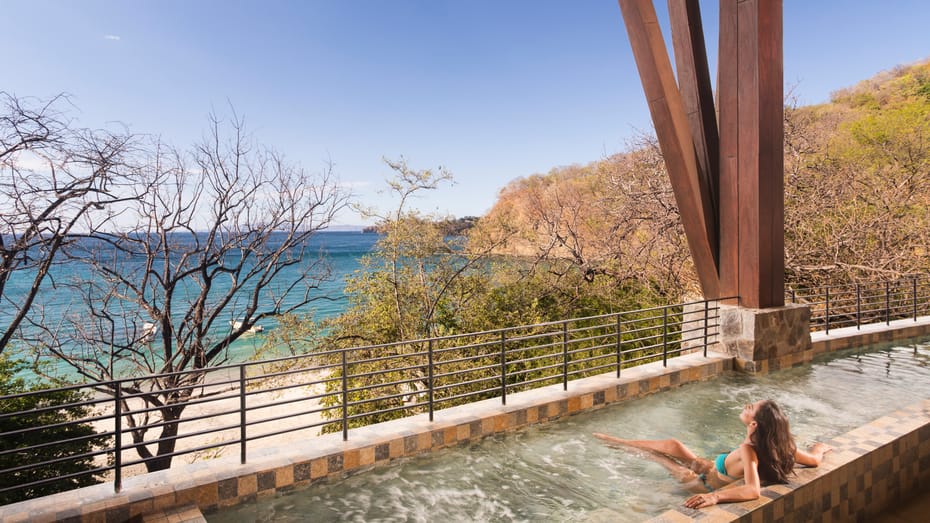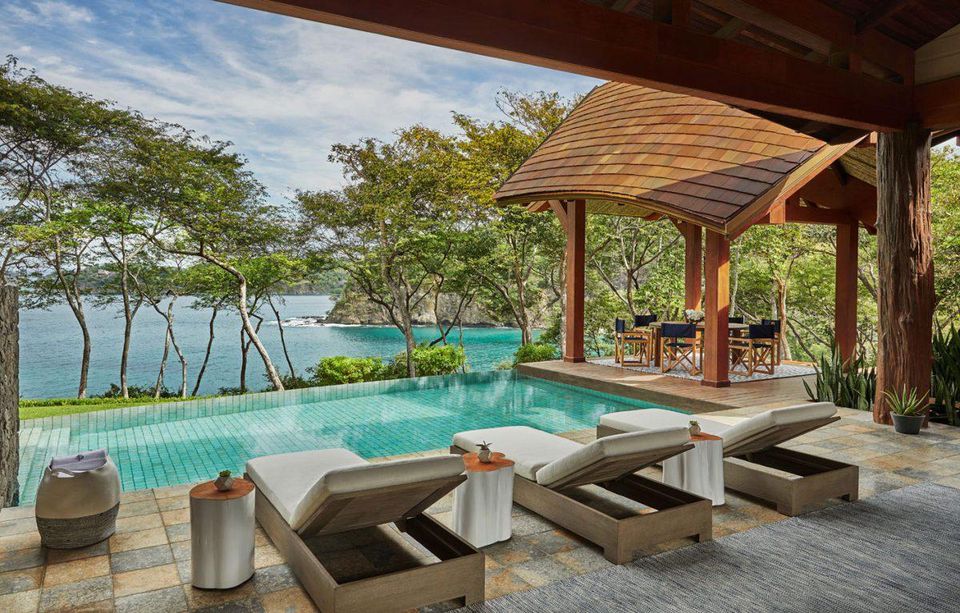 Four Seasons Papagayo Resort recently underwent a $35 million renovation that includes 182 reimagined accommodations, a redesigned lobby, four new dining concepts, and an enhanced pool area.
The brand has managed to blend the peninsula's lush tropical landscape with the hotel's indoor-outdoor spaces.
Using a natural color palette, local artisan pieces, and tactile textures, the NYC-based firm managed to capture sun-drenched luxury in an uncontrived fashion.