This amazing 2,510 m² Golfito property for sale is located in La Mona, Golfito, it includes 3 separate lots ready for development! two lots measuring 966 m² and a 578 m² lot.
The property is 7 min away from Golfito Town Center and is just meters aways from the Golfito Health Center (EBAIS).
It has public road and vehicle access to the property.
It can be used for reforestation, touristic project, agriculture or just to live in, It is a place where you can enjoy peace don't miss the opportunity to come and visit this beautiful property.
You can purchase these 3 lots together or separately
Property in Golfito for Sale by Owner
This property belongs to my parents, If you prefer to save thousands in sales commissions and buy your new property direct from the owner then this Golfito For Sale By Owner Lots are for you.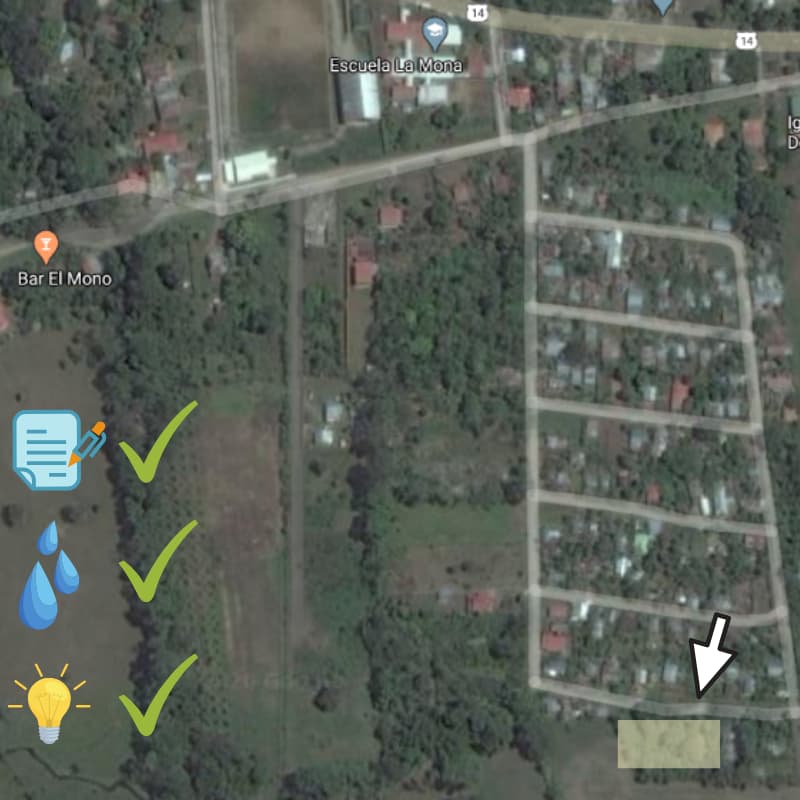 3 Lot Property For Sale
Golfito, Costa Rica
You can purchase these 3 lots together or separately.
If you're on a budget or just looking for a more personal experience while you visit the southern zone of Costa Rica, we recommend you to stay at Claudio's and Teresa Guest House, located at Golfito Town Center.
at Golfito Maison D'hôtes they will treat you like family!