Did you know you can book Free Tours in Costa Rica? Probably not, then let me tell you they do exist all around the world! and the concept about this type of guided tours is actually amazing.

The word 'free' has obvious appeal to budget-conscious travelers but it's also a word that can ring alarm bells; especially in relation to something that traditionally carries with it a relatively substantial cost and makes up a significant part of a particular industry, such as guided tours in Costa Rica. But free doesn't mean worthless when it comes to free tours in Costa Rica. Quite the contrary. It is by no means the reserve of a strapped backpacker or miserly tourist. It's a concept which actually can be obliged to deliver more than the traditional paid tour and something which can be truly valuable, worthwhile, and rewarding to all types of travelers.
This tours in Costa Rica are 'free', because unlike regular tour operators, there is no set price for taking a tour, no prescribed fee to pay regardless of the tour experience itself. Instead, you are free to 'tip' your guide as you see fit after your tour.
As the tour guides don't receive any other income for giving these tours (from any organizations or local bodies), this means they must really earn their tips. As their income will tend to fluctuate from tour to tour, the guides' motivation to deliver a top-quality tour is ever-present, meaning far less room for complacency on their part than if they were being paid a set amount for a guided tour. The tour itself must be great for the concept to work.
1. San Jose Free Walking Tour
Join a 3-hour free walking tour visiting the top attractions of San José and meeting locals. Talk about history, politics, art, and fun facts about our city. More Information……
Hang out with locals and enjoy a city tour in beautiful San José! This is a great way to get to know more about Costa Rica's capital, its history, iconic places, and the "Ticos" culture. Join this walking tour through San Jose city, Monday to Friday in front of the National Theatre. More Information……
3. La Paz Waterfall Gardens & Wildlife rescue day trip from San José
Departing from San Jose City around 8:00 am, this amazing natural attraction is about 1.5 hours Northwest from the capital city at the Volcanic Mountain Range of Alajuela.
There are many beautiful sites on the way to the summit of the rainforest-covered mountain, including coffee plantations and strawberry fields. More Information……
If you don't know where to stay near the SJO Airport check our Best places near the SJO Airport 
Other tours in san jose (Not Free)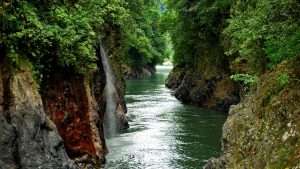 Tours
Pacuare River The Pacuare River is widely considered one of
Read More »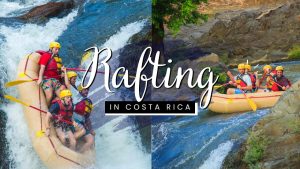 Tours
Rafting in Costa Rica Rafting in Costa Rica is a
Read More »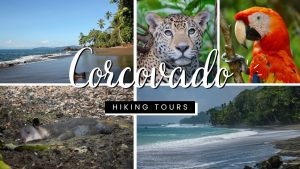 Tours
Corcovado National Park Tours Looking for an adventure-packed journey that
Read More »