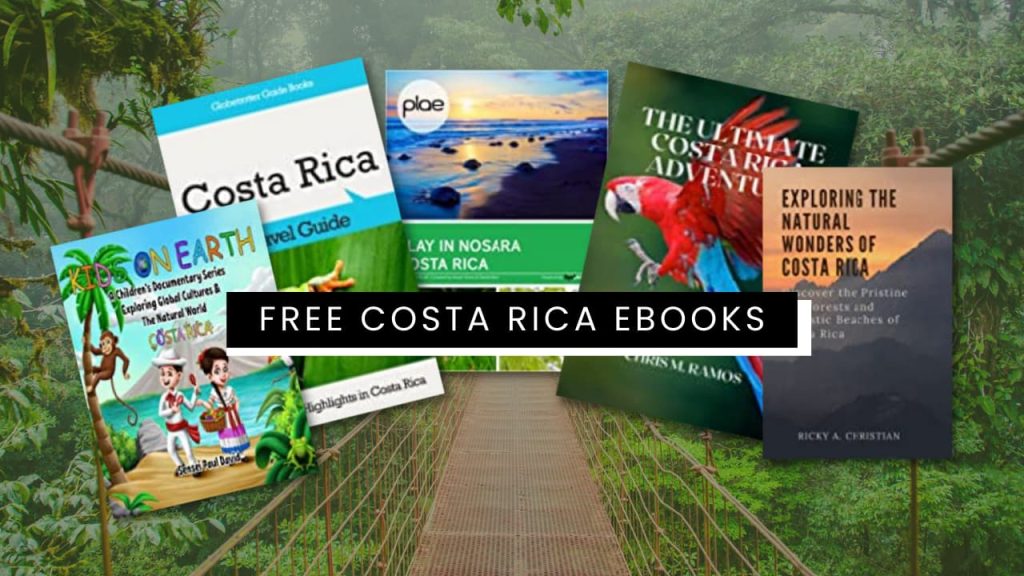 Hey there! Are you planning a trip to Costa Rica or just curious about this beautiful country? Either way, I've got some great news for you. I've scoured the internet and found some amazing free Costa Rica ebooks that will give you all the information you need for your next adventure. These ebooks cover everything from culture and history to activities and travel tips. And the best part? They're completely free! So grab your Kindle or tablet and get ready to explore Costa Rica without leaving your couch. Trust me, you won't be disappointed.
Disclaimer
This post may include affiliate links, that means I'll earn a percentage of the sale if you purchase through them, at no extra cost to you.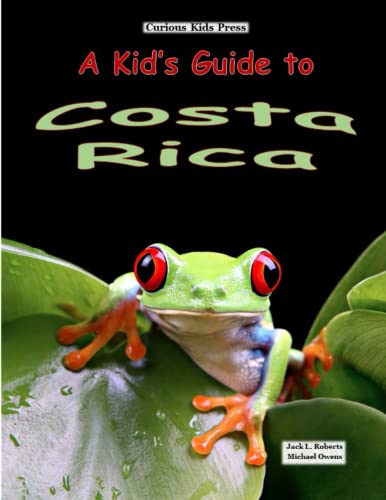 A Kid's Guide to Costa Rica Ebook
A Kid's Guide to Costa Rica is an engaging, easy-to-read ebook for kids about this fascinating country where two-thirds of all animal and plant species live. With its stunning, full-color photographs, the book provides an engaging introduction to the people, customs, and culture of this Central American country. Designed primarily for recreational, high-interest reading, the informational text series is also a great resource for students to use to research geography topics or writing assignments.
You can get this amazing guide ebook version for free with the Kindle Unlimited Free trial subscription.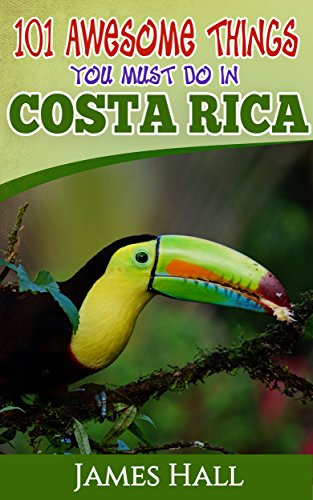 Costa Rica: 101 Awesome Things You Must Do In Costa Rica - Free Ebook
Forget about all the other boring Costa Rica Travel ebooks.
Forget about the lifeless 1000 pages of Travel books that are overwhelmed with too much information and impossible to maneuver.
Forget about having to carry a giant, heavy 2 pounds travel book.
As a true traveler myself who has been exclusively traveling around the world, and as a person who has traveled to Costa Rica, my only goal for this book is to give you an ultimate list of 101 things you must do in Costa Rica that you really need to know.
There is so much to see and do in Costa Rica, so it isn't easy to know exactly where to start your journey.
In this book, I've curated the best places to see, and things to do while visiting Costa Rica to make your trip to this extraordinary part of the world easier and more memorable.
After reading this book, you will know exactly what to do in Costa Rica. You will get the most out of your Costa Rica trip, easily, enjoyably, and effortlessly.
Get it for free by subscribing to the Amazon Kindle Free Trial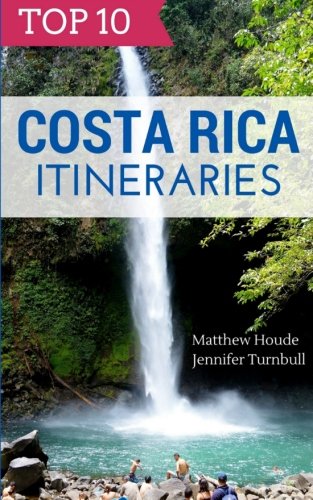 Ebook Top 10 Costa Rica Itineraries
Make travel planning fast and easy with the Top 10 Costa Rica Itineraries.
Costa Rica travel experts Matthew Houde and Jennifer Turnbull show you the best of Costa Rica in ten customized itineraries.
The goal of this straightforward guide is to help you jump-start the planning process.
Simply pick an itinerary based on your interests (e.g., wildlife, beaches, family travel) to discover where to visit in one or two weeks.
Each itinerary provides a general overview of destinations so that you know what to expect, highlights the must-see activities and attractions, and recommends the best order for your travels.
A Transportation Guide answers your questions about how to get around and provides the main transportation options for each itinerary.
The beauty of this simple guide is that it condenses what would normally be a 500-page guidebook into the easy-to-read text to help you plan your vacation quickly and efficiently.
Get it for free by subscribing to the Amazon Kindle Free Trial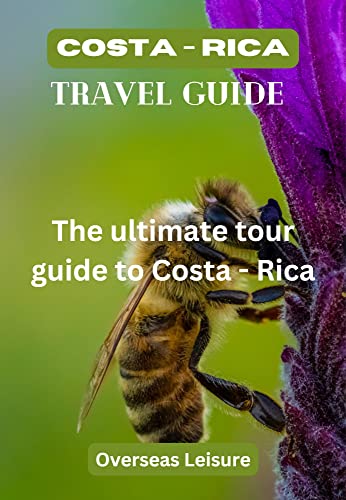 Costa Rica Travel Free Ebook : The ultimate tour guide to Costa Rica
Discover the breathtaking beauty of Costa Rica with this comprehensive travel guide. Perfect for both first-time travelers and seasoned veterans, this guide offers detailed insight into the country's diverse landscapes, vibrant culture, and spectacular wildlife. With maps, photos, and fun facts, this book will help you plan the perfect trip and ensure an unforgettable experience. From discovering the wonders of the rainforest to exploring the white sand beaches of the Caribbean, this book will provide a detailed overview of the best activities, sites, and attractions the country has to offer.
Whether you're looking for adventure or just want to relax and take it slow, Costa Rica has something for everyone.
Get it for free by subscribing to the Amazon Kindle Free Trial.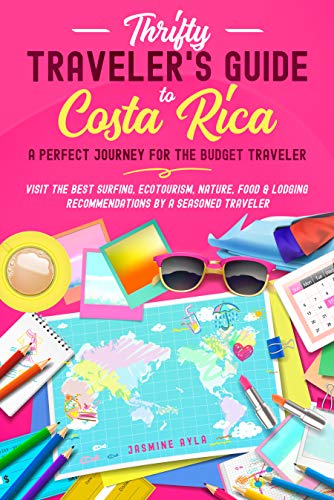 Thrifty Traveler's guide to Costa Rica: A Perfect Journey for the Budget Traveler
Visiting Costa Rica on a budget is a dream come true! You can surf at the beautiful sandy beaches, hike amazing trails complete with waterfalls, and eat the best homemade food in the world.
With its hospitable people, amazing ecotourism, and something new around every corner, Costa Rica is the perfect journey for the traveler on a budget.
In this ebook, Thrifty Traveler's Guide to Costa Rica – A Perfect Journey for the Budget Traveler, I will show you how to have the vacation of your dreams while saving a buck or two.
I have personally been to Costa Rica many times. As you'll see, all of the photographs featured in this book are from my own experiences.
In my many travels to this amazing place, I have eaten locally, lodged locally, and enjoyed the many amazing free and cheap places there are to see and do there.
If you've ever dreamed of visiting Costa Rica one day, this book is for you. The name "Costa Rica" translates to "Rich Coast" in Spanish, a perfect term for the treasure you will find along its hundreds of miles of stunning coastlines running alongside the Caribbean Sea and the Pacific Ocean.
But this tropical nation offers much, much more than its beaches.
In fact, it is brimming with beauty and adventure around every corner, with a surprising amount of biodiversity.
Oftentimes, being a budget traveler means that you have to forego a few of your destination's biggest attractions to stay within your budget, but not so in this friendly little country.
There are two very important and unique features of a holiday à la Costa Rica. First, it's one of the most sustainably governed and eco-friendly countries on Earth – so you will leave as small of a carbon footprint as possible while supporting sustainability and the local economy.
Second, even with all of the unique, beautiful offerings, you will find here, you can still plan a great budget vacation while enjoying the best the country has to offer!
In this book, you will learn all about how to visit Costa Rica on a budget.
I will show you just what to see, what to do, and where to stay.
I am somewhat of an expert on this region as I have been there many times.
Most of this book is full of my personal recommendations for the perfect vacation on a dime.
Get it for Free by subscribing to the Amazon Kindle Free Trial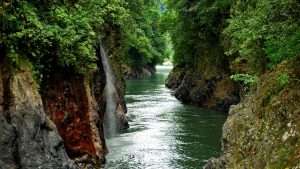 Tours
Pacuare River The Pacuare River is widely considered one of the best rafting destinations in
Read More »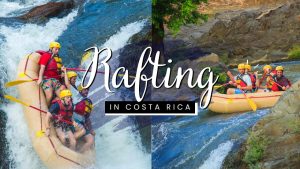 Tours
Rafting in Costa Rica Rafting in Costa Rica is a popular adventure tour among tourists
Read More »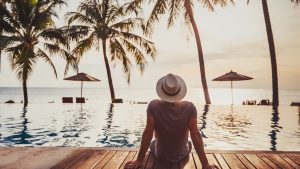 Hotels